JTE SuperTruss leads the way for today's demanding events
KNOXVILLE – SuperTruss is the advanced duty truss range from James Thomas Engineering for today's leading live events. Utilizing double-ended forked connections and heavier main chords than their General Purpose range, it delivers higher load capacities and increased ease of assembly, while maintaining the lightweight advantage of aluminum (6061T6 or 6082T6 alloy). SuperTruss also optimizes transport space due to its impressive high strength vs. size ratio.
More details from JTE (www.jthomaseng.com):
As the weight and forces of modern productions increase, SuperTruss offers the staging, rigging, and lighting industry a variety of structural products capable of handling the job.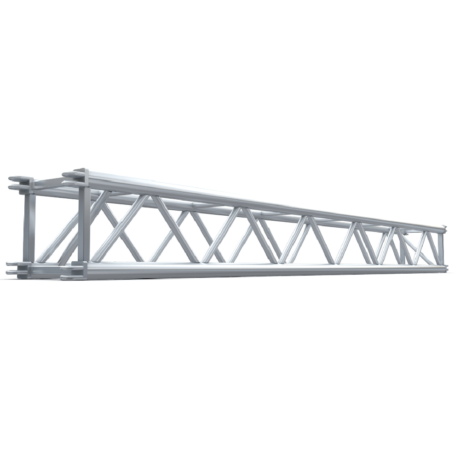 SuperTruss 12×12
–           All the advantages of the 20.5" SuperTruss in a 12" x 12" layout.
–           Substantial increase in load bearing capacity over the existing GP 12" x 12"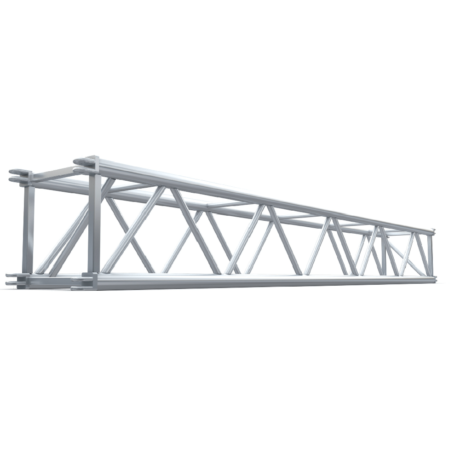 SuperTruss 15 x 15
–           Substantial increase in load bearing capacity compared to General Purpose 15" x 15" truss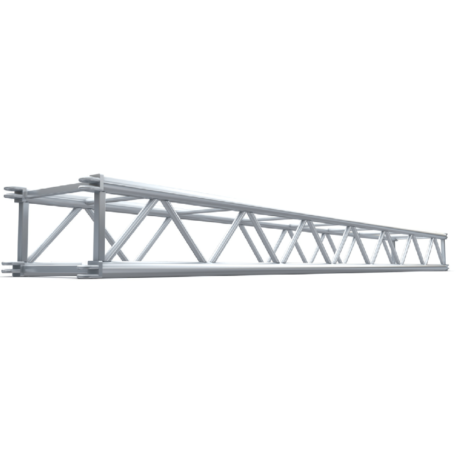 Super Truss 18 x 12
–           All the advantages of the SuperTruss design in a 18 x 12 layout
–           Substantial increase in load bearing capacity compared to General Purpose 18 x 12 truss
–           Accommodates 2 lighting bars back to back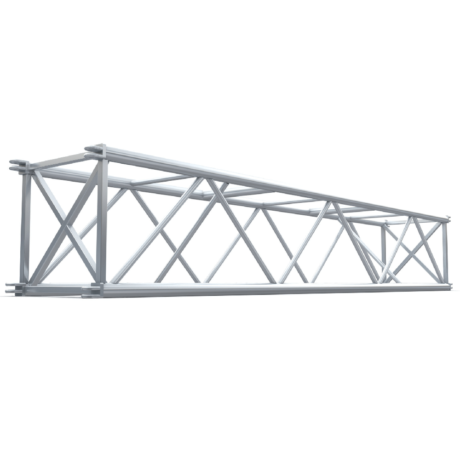 SuperTruss 20.5 x 20.5
–           All the advantages of the SuperTruss design in a 20.5 x 20.5 layout
–           Substantial increase in load bearing capacity compared to General Purpose 20.5 x 20.5 truss
–           Accommodates 2 lighting bars back to back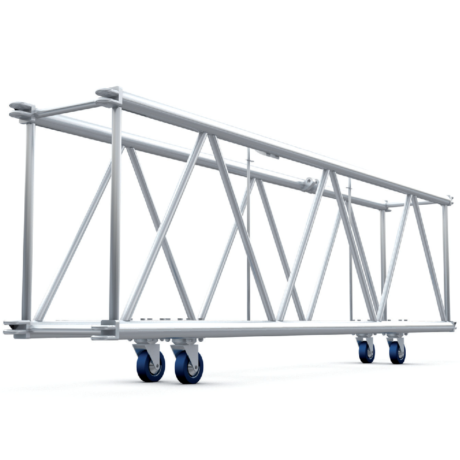 Single Bar Pre-Rig SuperTruss
–           All the advantages of SuperTruss but in Single bar Pre-Rig layout
–           15" x 26" deep (38cm x 66cm)
–           Hinging guide rod support gate to rig and derig lighting bar through the top of the truss
–           Allows for the use of standard lighting bar or pre-rig lighting bar
–           Ideal for when a small truck pack is required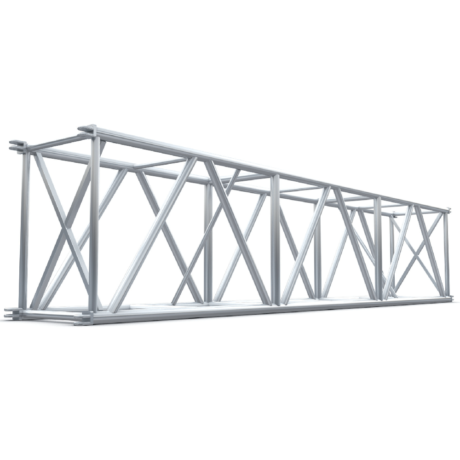 SuperTruss 20.5 x 30
–           All the advantages of SuperTruss in a 20.5" x 30" layout
–           Substantial increase in load bearing capacity over General Purpose Heavy Duty Truss
–           Designed for very long spans and heavy loading requirements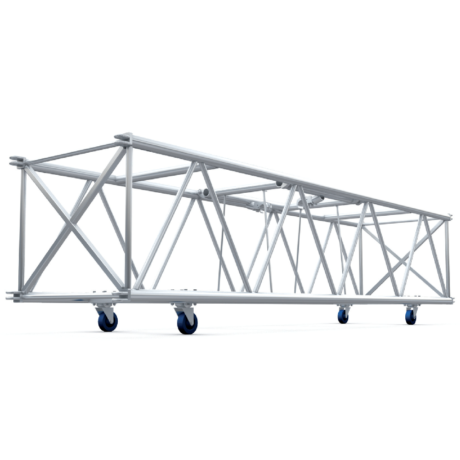 Pre-Rig SuperTruss
–           Substantial increase in load bearing capacity over flat plate pre-rigged truss
–           Includes casters for mobility
–           Removable guide rod support gates for easy installation and removal of pre-rigged or standard lighting bars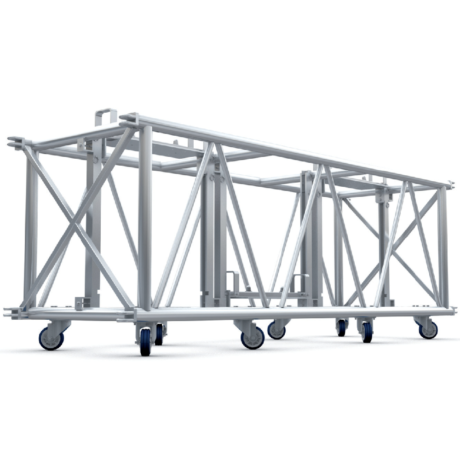 Moving Light SuperTruss
–           Designed around the Pre-rigged SuperTruss
–           96" x 30" x 26" (other sizes available)
–           Substantial increase in load bearing capacity over flat plate pre-rigged truss
–           Each truss piece has 8 caster wheels for easy maneuverability
–           Each 96" truss is designed to carry 3 moving light fixtures
–           Moving lights can be stored inside truss and lowered to the working position when in use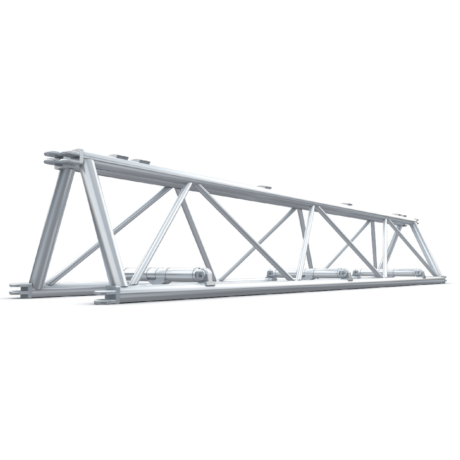 20.5" Folding SuperTruss
–           Designed for applications requiring good load bearing capacity and a compact truck pack
–           All sections fold flat to a width of 5.25" to take up the smallest amount of space possible
–           Forty feet of folding truss requires about the same space as a 1' – 10' section of 20.5 inch SuperTruss
Leave a Comment: