Katie Melua Working with BAFTA Nominees Karni & Saul for AV Show on European Tour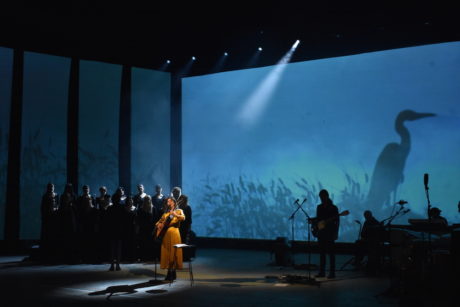 UK – BAFTA nominated animators Karni & Saul have teamed up with Katie Melua to provide the visuals for her UK & European tour. This is the second time the duo have worked with Katie, after animating the award winning music video for 'Perfect World' in 2016. Katie is joined by a cast of stellar musicians, as well as members of Gori Women's Choir who featured on the silver-certified 2016 album 'In Winter' for all shows, including the 13 UK-dates.
More details from Karni and Saul (www.sulkybunny.com):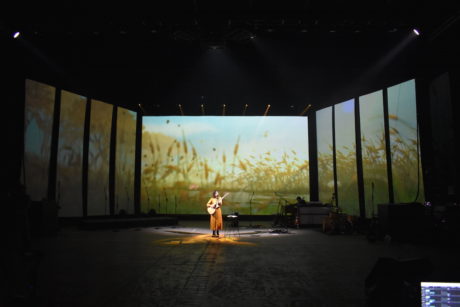 After the success of the 28 performances with the Gori Women's Choir in 2016, Katie wanted to implement something new for this tour. Working together with animators Karni and Saul, they have transformed the performance into a wonderland of dynamic lighting and visuals, marrying the music and visuals to become a single entity.
Katie worked with Karni and Saul in 2016 for her music video 'Perfect World', which won awards for 'Best Animation' from industry-leading events including the UKMVAs, and the Berlin Music Video Awards. This however is Karni & Saul's first time producing concert visuals.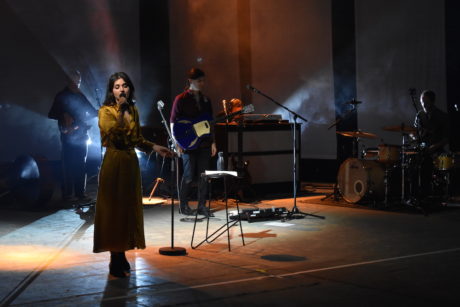 Universal Pixels are supplying the gear, and they are using 4 x Epson EB-L1505U 12k 3LCD Laser WUXGA Projectors and a Dual Mac Pro Rebob system running Resolume Arena V5 software
"Adding visuals to live concerts is a fine art, so creating the right types of film content to accompany the music requires very special sensibility and level of care." Comments Katie. "I'm always trying to strive for a more enriching, visually-enticing, and immersive live experience for the audience. I could think of no better creative designers than Karni and Saul to bring the wintery sounds of Gori Women's Choir together with our world-class rhythm section – weaving everything together with a sense of marvel and wonderment"
Born in the Georgian city of Kutaisi, Katie and her family emigrated to Belfast when she was 9 years old. She has released 7 studio albums to date and is one of the UK's highest-selling female recording artists of all time.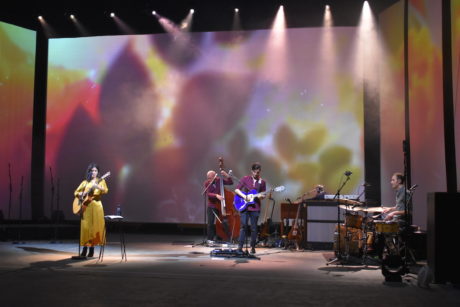 Katie's comment regarding partnership with Karni and Saul:'Adding visuals to live concerts is a fine art, so creating the right types of film content to accompany the music requires very special sensibility and level of care.  This is what I have been craving for years now, as I'm always trying to strive for a more enriching, visually-enticing, and immersive live experience for the audience. I could think of no better creative designers than the award-winning Karni and Saul to bring the wintery sounds of Gori Women's Choir together with our world-class rhythm section – weaving everything together with a sense of marvel and wonderment – a true feast for the eyes – driven by the beating heart of the show's incredible songs. I first worked with Karni and Saul a few years ago, when we were creating the music video to In Winter's Perfect World. That video won numerous awards around the world, with its unique animation and storytelling.  I cannot wait for Karni and Saul to bring this same level of magic with me to the stage. This is going to be exquisite!'
Leave a Comment: