Kinetic Lighting Teams With Industry Vet Jim Moody to Expand Community Outreach, Education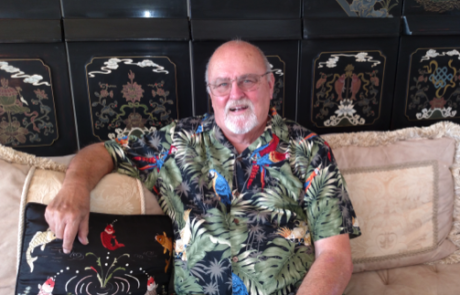 LOS ANGELES – Industry veteran Jim Moody has teamed up with Kinetic Lighting, Inc. as a consultant focusing on the company's education forums and outreach. Jim comes to the company with fifty years of experience in the lighting industry as a USITT Fellow, company owner, international lighting designer, author, and educator.
More details from Kinetic Lighting (www.KineticLighting.com):
Jim produces the "Conversations With…" series where High School and College students are invited to Kinetic to speak with industry professionals who share how they got into the business and answer questions from students about their careers and focus within the profession.
In addition to the "Conversations With…" series Jim helps coordinate classes over the summer for the local unions. Local 728 participated in two weekends of training on grandMA consoles hosted by Kinetic and taught by ACT Lighting. Local 33 and Local 728 also attended a weekend of followspot training at Kinetic taught by Paul Rabinowitz of Strong Lighting.
Jim recently retired as a professor and Head of Technology & Design from the Theatre Academy at Los Angeles City College. In addition to his work at Kinetic, Jim is working on a new book with co-author and lighting designer, Jeff Ravitz.
About Kinetic Lighting:
Kinetic  Lighting  is an  award-winning  lighting company,  leveraging  the power  of  light for entertainment.  We  design, produce,  rent, sell, repair and consult for clients needing lighting technology.
Leave a Comment: