Lighting Truss Falls During Concert in China; One Musician Killed, Five Injured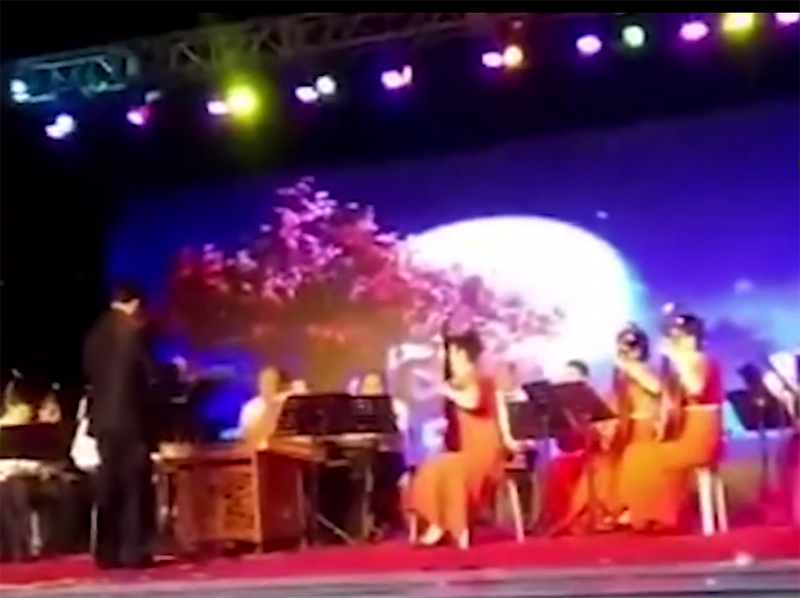 XUCHANG CITY, China – A section of truss lined with lighting fixtures fell during an orchestral performance on May 12, killing one artist and injuring five others, one seriously, according to local authorities and international reports.
Video of the performance shows some truss movement shortly before it fell on top of the conductor and musicians at the event, staged at a park adjacent to an art museum in Xuchang city in central China.
A brief report on the incident, written in Chinese, is posted here. Authorities are investigating.
Leave a Comment: