LightParts Offers Strand LekoLite Lamps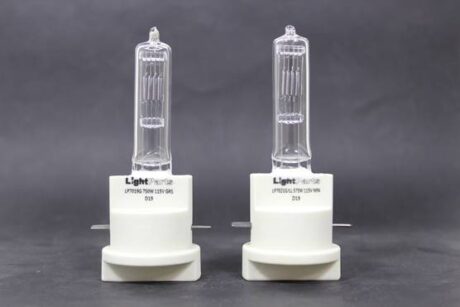 AUSTIN – LightParts Inc. the parts and repair source for entertainment lighting, announces the availability of the LightParts 750W/115V 7019G GRS Fast Fit and 575W/115V 7021G/LL long life NPA Fast Fit lamps for use in Strand LekoLight ellipsoidal fixtures. The 750W lamp is rated for 300 hours of operation, and the 575W is rated for 1500 hours of operation.
See https://www.lightparts.com/lamps-277.htmlfor more info.
Strand has issued a tech bulletin directing customers to LightParts to purchase replacement lamps for their Strand LekoLite fixtures.
Robert Mokry of LightParts says, "There are several thousand Strand LekoLites in the field that require quality replacement lamps. Again, customers asked and LightParts delivered. The LightParts lamps offer comparable color temperature, luminous output, lamp life and build quality to the original (now discontinued) Philips lamps."
For more info about LightParts lamps, email parts@lightparts.com, or call 512-873-7106.
Leave a Comment: