Long Beach Riders Charity Ride a Success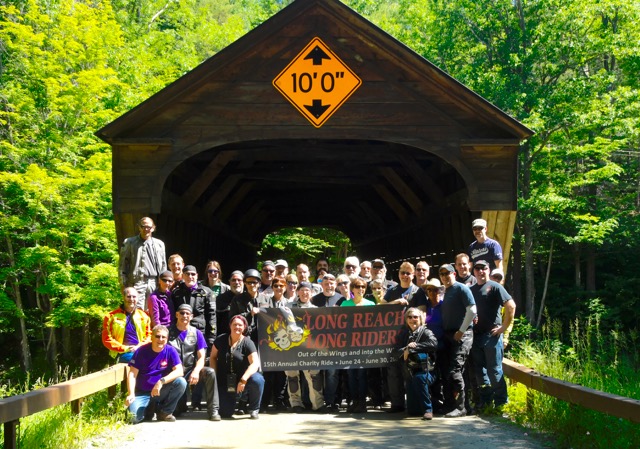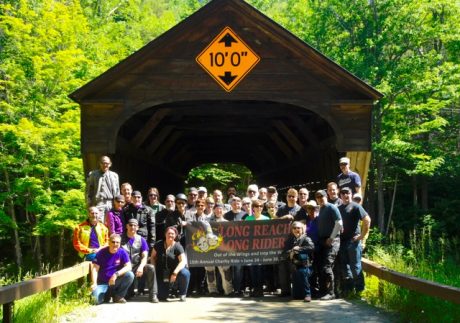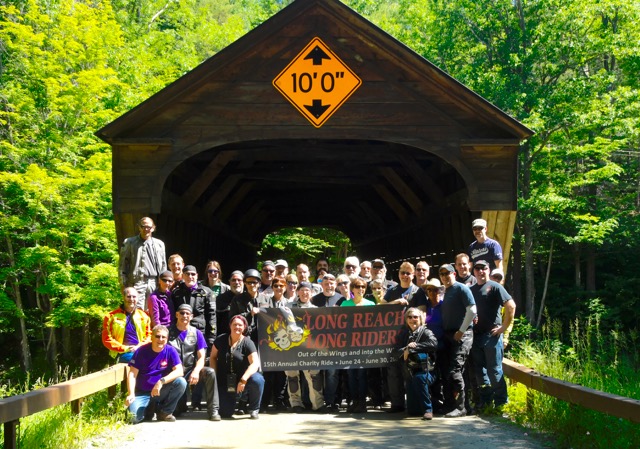 MANCHESTER, NH. – The Long Reach Long Riders (LRLR) are delighted to announce the successful completion of their 15th annual charity motorcycle ride.  The ride, which benefits the Behind the Scenes Charity and Broadway Cares/Equity Fights AIDS began in Manchester, New Hampshire on June 24th and finished back in Manchester on June 30th.  The group, which was comprised of 25 motorcycles and 3 chase cars, raised over $54,500.00, bringing the total raised by the LRLR, since its inception in 2004, to more than $650,000.00
More details from the Long Beach Riders (http://lrlr.org/):
The ride this year included runs to the top of Mt. Washington and Mt. Greylock as well as stops at the Shelburne Fall Bridge of Flowers, Ben & Jerry's Ice Cream Factory and, of course, several covered bridges.  The route, which covered over 1,400 miles, took the riders through the Green Mountains of Vermont, the White Mountains of New Hampshire and the Adirondack Mountains of New York.
Some of the phenomena the riders encountered were:
6 Mountain Gaps, Passes and Notches.
384 Road signs that warned "BUMP"
192 Signs that cautioned "Hidden Drive Right", but only 7 that said "Hidden Drive Left"
22 Road construction flag people with "Slow/Stop" signs. (Each worker was given a kazoo for their efforts.)
612 shops that offered locally harvested Maple Syrup

The Long Reach Long Riders would like to thank everyone who helped make this year's ride a success. Donations are still being accepted. Please visit http://lrlr.org/ for more information.
The 16th annual Long Reach Long Rider charity motorcycle ride will take place in the Rocky Mountain region of Colorado.   Ride Marshal Jon Kirchhofer has tentatively set the dates for July 7 though July 13.  Please check the website in the coming months for updates on the route, registration and donation information.
Photo Credit"Bill Ellis      bellis@candelacontrols.com
Leave a Comment: