MEGA-LITE Unveils the Color Pac Q-900


HELOTES, TX- MEGA-LITE presents the Color Pac Q900 as the NEWEST addition to the Color Pac Series. The Q900 is an IP65, battery operated unit that can be utilized both indoors and outdoors. It is a unique and original lighting solution for any uplighting applications. With a lightweight housing and battery operated system it is ideal for most remote, temporary and fast installs.
More details from MEGA-LITE (www.megasystemsinc.com):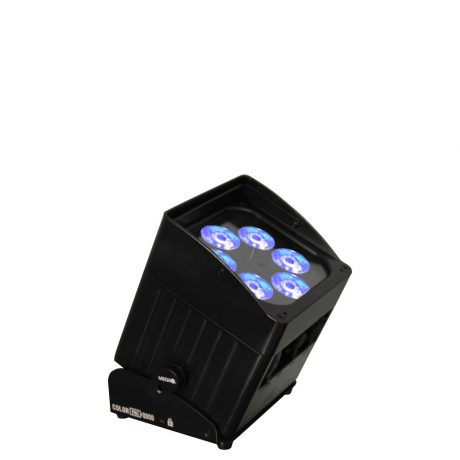 This compact fixture packs a punch with six 8W RGBW LED's and a long lasting battery that enables it to be used in various remote applications. It incorporates Wireless Solutions WDMX protocol and Battery Power eliminating the need to run power or signal cable to the fixture, creating a clean and simplified installation. With an 8º angle it has the capability of creating long and narrow beam effects. A removable diffusion filter is included which creates a 25º angle. The Q900 is also equipped with an 11mm swivel base hole for clamp placement, making
it ideal for rigging applications. It can be accessorized with a chargeable road case that fits a total of six units, making lighting on the go more accessible than ever before.
Using multiple units to create a wider wash effect or better uplight can add a luminous colorful aspect to your vision. With its unique design that allows it to be completely mobile, the Color Pac Q900 is the perfect fixture for your dynamic installation and production needs.
For more information please contact us at info@megasystemsinc.com
Leave a Comment: