Musson Theatrical Announces Exciting Team Additions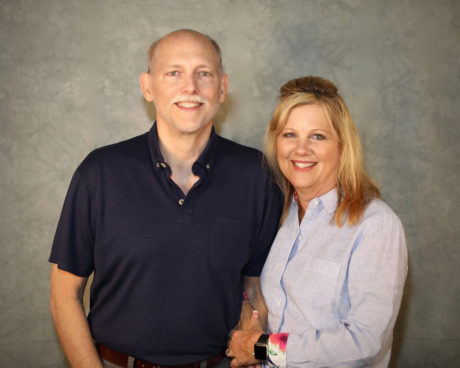 SAN JOSE -Musson Theatrical, a leading entertainment technology supplier based in California's Silicon Valley, is excited to announce two new members of their sales force. Please welcome Steve and Bobbie Odehnal.
More details from Musson (www.musson.com):
The Odehnals are not new to California's entertainment technology sector. Steve joins Musson with over 35 years of experience in the theatrical industry. Until recently, he was a Special Projects Manager in Sacramento, where he was responsible for projects ranging from temporary to permanent installations in event venues, theatres, commercial facilities, churches, and television stations. Those projects include designing and/or providing and/or installing theatrical and architectural lighting, dimming, and control systems, rigging systems, and drapery. Steve is a certified field service technician for ETC. Additionally, Steve has designed lighting for hundreds of productions including special events, plays, ballets, opera, and television. He received a Princess Grace Fellowship for his work with the Sacramento Opera.
Bobbie comes to Musson Theatrical with over 20 years of experience in the theatrical industry. Until recently she also worked at the same Sacramento-based company as Steve. She started out as receptionist, quickly moving to a sales position, and for the last 10 years served as Theatrical Department Manager where she oversaw sales, purchasing, production, and rentals.
Both Bobbie and Steve look forward to joining the team at Musson. They will be working primarily out of the Sacramento area.
"Having been both fierce competitors and good friends for the past three decades, we jumped at the chance to bring the Odehnals to Musson," says Vice President, David Rimerman. "Bobbie and Steve bring an eclectic mix of talent and skill, as well tons of experience in entertainment technology. We look forward to making the most of this unique opportunity, to better support a growing client base. We hope you'll join us in officially welcoming them to Team Musson
Leave a Comment: