Nationwide Video Announces New Business Development Manager to Serve Canada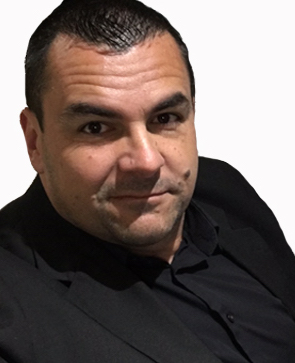 MISSISSAUGA, CANADA – Nationwide Video, a leading subrental gear provider in North America, is proud to welcome Steve Torok to our business development team. A native of London, Ontario, and a proven account manager with over 25 years of meaningful experience in the Pro Audio Visual Industry, Torok will serve as a knowledgeable and trusted resource for our Canadian clients. Torok will work out of our newest North American facility in the Greater Toronto Area.
More details from Nationwide Video (www.nationwidevideo.com):
For the past 20 years, Nationwide Video has been providing the absolute best quality subrental gear to professional event stagers. With eleven locations across North America, and an unprecedented Quality Control protocol, our gear never ships show-to-show, operates on spec, and most important, is performance-ready. "We hang our hat on providing the highest quality everything – gear, service, and support," says Scott Nayor, Vice President of Business Development for Nationwide Video. "Torok fits this bill and we're confident that our Canadian event staging clients will enjoy working with him."
Getting his start as a club DJ, Torok has always had a passion for the AV industry. He then moved onto productions, becoming the production manager and eventually the GM at ShowPro in London, Ontario. After six years with ShowPro, he moved into various management, finance, and sales roles to round out his experience levels in the AV world. Torok then gained further experience by serving as a Rep for Harman, Elation, RCF, and Barco.
Torok spent some time opening an AV retail and installation location in Florida, but eventually came back to Canada to manage Pa Shop Av Solutions back in his hometown of London. Steve believes that all of his professional paths have led him to Nationwide Video, and that this role of Business Development Manager is perfect for him.
"I'm a passionate guy. I love spending time with my kids, playing and coaching soccer, but I also absolutely love this industry," says Steve Torok. "It's nutty, but full of great people wanting to make a living doing what they love to do."
"We are absolutely thrilled to have Steve join our Nationwide Video team," says Nayor. "He has not only spent his entire career in the Pro AV industry and knows the intricacies of how it works, but he also and even more so, is a great guy."
Nationwide Video opened its Toronto location in May of 2018. It's located in Mississauga, Ontario and is our eleventh location in a key event market in North America.
About Nationwide Video
Headquartered in Wixom, MI, Nationwide Video is a leading wholesale subrental supplier to the rental and staging industry. Its North American warehouses are located in Atlanta, Chicago, Dallas, Detroit, Las Vegas, Los Angeles, New York/New Jersey, Orlando, San Francisco, Toronto, and Washington, D.C. Nationwide Video offers freight-free standard ground shipping within the continental U.S. and provides equipment that goes through a stringent quality control process after every show. Contact: 1-800-935-2323, info@subrent.com
Leave a Comment: