Next stop for Elation wave of innovation – WFX 2018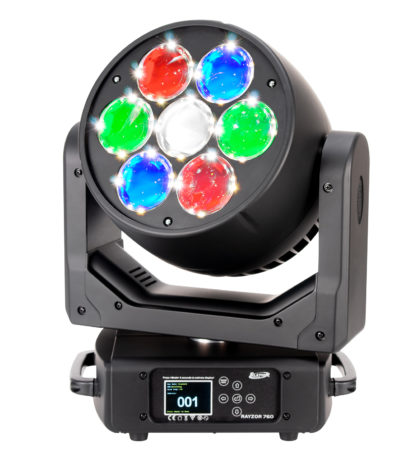 LOS ANGELES – Elation partners with houses of worship to create original solutions to real-world issues that ministries tackle on a daily basis. Elation invites lighting professionals to Booth 707 at the WFX show in Orlando to talk to a qualified Elation lighting professional about bringing their ministry to the next level.
More details from Elation (www.elationlighting.com):
Join the Elation team November 13-15 at the Orange County Convention Center for an up-close look at the Artiste Monet™, a fully loaded, 45,000 lumen LED Profile fixture with outstanding projection quality, comprehensive FX package, dynamic framing and a wide array of colors via an innovative SpectraColor engine. The Monet produces colors that were previously impossible to achieve from theatrical pastels to the purest reds, blues or greens ever produced by a color mixing system.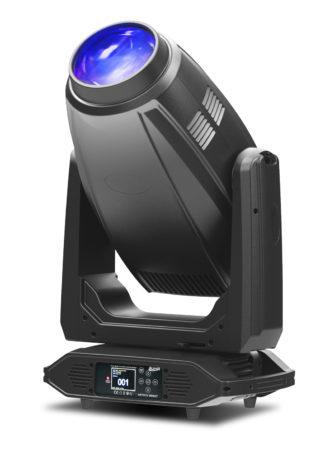 Other fixtures in the award-winning Artiste Series will also feature including the Artiste Van Gogh™, a powerful CMY color-mixing LED wash luminaire with framing and wide zoom; the Artiste Picasso™, one of the brightest and most feature-rich profile LED fixtures on the market today; and the Artiste DaVinci™, a full-featured, theatrical-grade LED spot with an exceptional combination of power, color and projection possibilities.
For a truly extraordinary effect, Elation will be showing the RAYZOR 760™, a compact yet powerful LED wash luminaire and the first fixture to feature Elation's unique TwinkLED™ LED pixel effect system, individual white LEDs inside the lens that create an additional layer of effect. The RAYZOR 760 provides well-defined mid-air beams as well as an exceptionally wide and even wash coverage. The RAYZOR 760 is also available in a weather and dust protected IP65 version, the Proteus RAYZOR 760™.
Fresh off a PLSN award for Best Hybrid Fixture, the compact, CMY color-mixing Smarty Hybrid™ with 14,000 lumen output and ultra-efficient 6,000-hour lamp will be on display. Elation has introduced an Ultimate Warranty program on Smarty Hybrid that covers the first two years of operation or 6,000 hours of use, whichever comes first, and includes the efficient Platinum FLEX 200 lamp!
When high-quality warm white light is required, Elation offers the KL Fresnel™ series, a line of warm-white LED Fresnel lights that provides all the warmth of tungsten halogen with all the benefits of LED. Elation will also be showing two new series of LED color changers that use the latest 7-color multi-chip LED technology, SEVEN Batten™ linear lighting effects and outdoor-rated SEVEN PAR IP™ color changers. Both luminaires give lighting designers access to an even wider spectrum of color options to paint stages, sets, scrims and scenery in high-impact colored or high-quality white light.
Obsidian Control Systems is pleased to be showing ONYX™, a powerful yet easy-to-learn lighting control platform designed for both hardware consoles and PC systems. Showcasing at WFX will be the NX Wing™, the complementary USB control surface to the ONYX platform. Based on the NX 2™ console, the NX Wing utilizes the same rugged design and components with an identical footprint and layout. Designers, programmers and operators are invited to the Elation booth for a first look and hands-on demo. Also on hand at Booth 707 will be ArKaos™ software and media servers, Capture™ lighting design software, and the latest Antari™ brand hazers and fog machines.
Leave a Comment: