OSA Announces Kevin McKnight as New Vice President of Business Development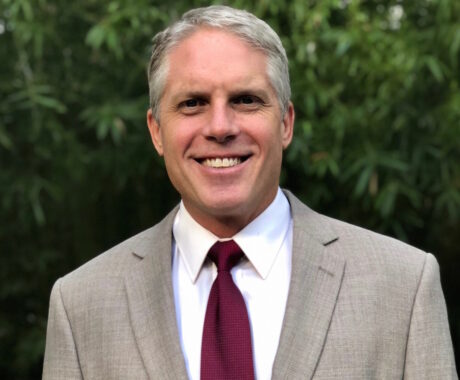 NASHVILLE, TN.– OSA International, Inc. (OSA) welcomes Kevin McKnight as Vice President of Business Development.  McKnight joins OSA with thirty years of experience in the technical management of live events.  Mr. McKnight will be responsible for developing new business relationships and overseeing the sales team to ensure overall client satisfaction.
More details from OSA (www.OSAcorp.com):
Mr. McKnight began his career at the most magical place on earth.  As a live event technician, he grew his experience fulfilling the role as the parkwide tech lead at the Magic Kingdom as well as developing and touring Disney's live shows throughout North America.  McKnight left a legacy of better work habits and positivity with his energy and outlook.
Having found a love of mixing sound while moonlighting for a small blues club, McKnight joined On Stage Audio, now OSA International, Inc., as an audio engineer in 1996.  He managed all aspects of live sound for events from inception to completion.  McKnight's work with On Stage Audio during this time aided in establishing OSA's reputation for excellence in system design, customer service and technical ability in the live events industry.  He left OSA in 2006 to hone his management and sales experience in the industry.  McKnight comments, "OSA's desire to be the best in the industry has not changed since my departure. The company has evolved tremendously, and I am very excited to have the opportunity to be involved in future business development."
President & CEO Mario C. Educate announced McKnight's return to OSA International, Inc. earlier this fall.  "I am happy to share that Kevin McKnight is returning to OSA as Vice President of Business Development.  He has worked for some of the most reputable companies in our industry, bettering his departments time and time again.  Five years ago, we opened a small office in Nashville. The city has treated us well and we are enthusiastic about growing our services there.  Kevin will have a key role in our upcoming expansion plans in Nashville and throughout the southeast region."
About OSA International, Inc.
OSA International, Inc. is a global technical services provider for live events and entertainment. With offices in Chicago, Las Vegas and Nashville, as well as global partnerships, OSA delivers cutting-edge engineering, audio systems, LED and video technologies that are second-to-none in quality, implementation and execution.  Our work, creating remarkable live events of every type and scale, is our greatest advertising tool.  For more information, contact OSA International, Inc. at: (877) 672-4685 (877-OSA-INTL), connect@osacorp.com
Leave a Comment: