Pangolin Granted Exclusive Distribution For Smoke Factory Germany
ORLANDO, FL USA – At the recent Prolight+Sound exhibition in Frankfurt, Germany, Pangolin Lasers Systems, Inc. and Smoke Factory Germany finalized their cooperation for Pangolin to act as their exclusive distributor of smoke and haze machines in the United States.
More details from Smoke Factory (www.smokefactory.us/):
Pangolin has been a dealer of Smoke Factory products for several years, recommending them to clients and partners throughout the lighting and special FX industry. And with Pangolin's extensive dealer network in the US, as well as Latin America, Smoke Factory felt that they would be an ideal partner to help offer their devices throughout these regions.
Smoke Factory is one of the world's leading manufacturers of professional smoke and haze machines globally. All products are custom fabricated in Germany, and designed to withstand the harshest of touring and installation requirements. Their popular Tour Hazer II, and Captain D models have become leading products with European production and special FX companies, and are now made available to clients in the USA and Latin America, through this new cooperation with Pangolin.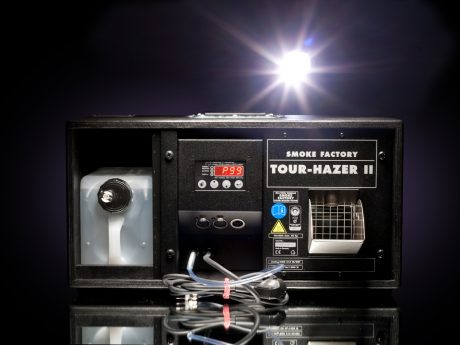 Pangolin is also keeping stock on Smoke Factory products in the United States, including the popular Tour II Haze Machines, and Captain D foggers, making it easy for clients to purchase the equipment in a fast, efficient and cost effective manner. In addition, they have a service and support department setup, to help ensure the gear is maintained throughout the lifetime of its use.
Currently Pangolin is working with Smoke Factory, to setup local dealers for the devices across the United States, with great incentives and pricing specials running, to help expand the brand throughout the region.
"The team at Smoke Factory is fantastic. Their products really withstand the rigors of production life, and their service and support teams go out of their way, to ensure clients are taken care of to the highest degree possible. We're incredibly honored to be working with them, and excited to offer these excellent devices to clients across the US, and Latin America. We're also going to be partnering with special FX and production companies across the USA, and are encouraging those interested in becoming dealers for the products, to contact us directly"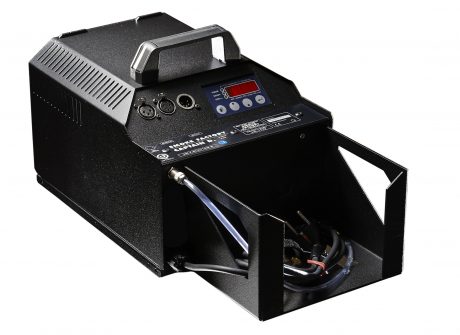 This new partnership will help expand Pangolin's overall range of professional laser and lighting products, with the addition of high quality German-made, smoke and haze machines. And with an extensive range of smoke and haze products to offer, it will help clients in the US and Latin America access professional smoke and haze machines, at a more affordable price point.
For more information on the Smoke Factory products in the USA, and to get manuals, datasheets, and see the units in action, visit their website.
If you are interested in a dealership for Smoke Factory products in the USA, contact Justin Perry, Chief Operating Officer for Pangolin Laser Systems, Inc. justin@pangolin.com
Leave a Comment: