ProLyft Aetos hoist for OCEC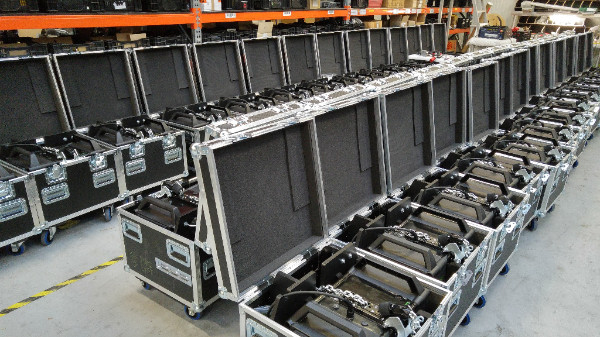 LEEK, UK  – The OCEC, has taken delivery of a complete and comprehensive delivery of ProLyft Aetos hoists. These high-end hoists fulfil the extracting demand of the OCEC, which strives to be recognized as the leading venue for our service, products, people and performance.
More details from Prolyte (www.prolyte.com):
Prolyte supplied a large batch of Aetos hoists with a lifting capacity of 1000kg and a lifting height of 20m. All hoists are equipped with limit switches, incremental encoders, double brakes and load cells. These extended specifications were all specifically required by the OCEC, since they wanted this installation to be not only flexible, but also to offer full safety characteristics in use. Furthermore, giving the user tool like positioning, load monitoring and integrated limit switches.
Leave a Comment: