Rock-It Cargo Secures Investment from ATL Partners to Expand End Markets and Accelerate Growth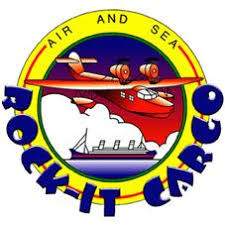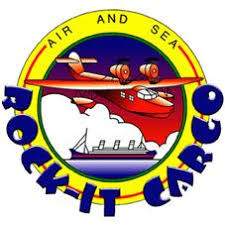 NEW YORK and LOS ANGELES ─ ATL Partners ("ATL") announced today that it has acquired a majority stake in RICH Forwarding Limited and Rock-It Cargo USA LLC, together, Rock-It Cargo ("Rock-It" or the "Company"), a leading provider of mission-critical international freight forwarding solutions to the live entertainment and music touring, fine arts, sports, corporate events, industrial power projects, and humanitarian relief end markets.  Existing management, including founder and Chief Executive Officer David Charles Bernstein, will maintain a significant equity stake in the Company.
More details from Rockit (www.rockitcargo.com):
Founded in 1978 and based in Los Angeles and New York, Rock-It Cargo offers a full spectrum of service offerings across air, ocean, and inland transportation through its six market-leading brands.  Operating with a global footprint of 32 locations in 12 countries, the Company's 400+ employees execute complex and time-critical projects for over 3,500 global clients.
"We are very pleased with our Company's growth since its founding 40 years ago," said David C. Bernstein, founder and Chief Executive Officer of Rock-It, "yet we believe that by partnering with ATL, who know and understand our core logistics solutions well, we can accelerate growth by capturing more opportunities in our existing end markets and aggressively pursuing adjacent markets through organic initiatives and strategic acquisitions."
"We are excited to partner with David and his team, who have developed a multi-decade track-record of delivering best-in-class logistics solutions to complex international projects and events," said Frank Nash, Chief Executive Officer of ATL.  "We believe there are several opportunities for continued growth in the Company's core and adjacent markets and look forward to supporting David in executing his strategy to achieve his long-term objectives for Rock-It."
Rock-It works with the biggest names in the music, live entertainment and sports, and corporate world including Taylor Swift, Paul McCartney, Bruce Springsteen, Madonna, Katy Perry, Beyoncé, Cirque Du Soleil, Ed Sheeran, the National Football League, Major League Baseball, WWE, Sotheby's, Christie's, APR Energy, Apple, and several others.
About ATL Partners
Founded in 2014, ATL Partners makes private equity and certain preferred securities or debt investments in the aerospace, transportation and logistics sectors principally in North America. ATL is led by investment professionals who have been investing in ATL's focus sectors for decades.  For more information about ATL Partners, visit www.atlpartners.com
Leave a Comment: