Bay-Area Church Upgrades with Chauvet and Panasonic Gear from Morris Integration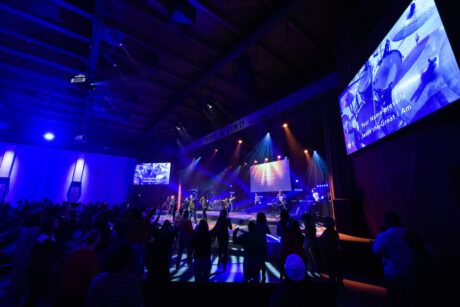 OAKLAND –​ For 50 years Shiloh Church has been a place where a diverse congregation has gathered for worship. Recently, the church leadership decided that an essential part of making this mission possible was to upgrade the house and stage lighting. They chose Morris Integration based in Nashville, TN to execute the project.
More details from Morris (www.experiencemorris.com):
"The sanctuary was so dark and dreary," remembers Chris Casimere, Executive Pastor. "People were having a hard time seeing their Bibles and the text on the screens." Upon their first visit, the experts from Morris took a digital FC (Foot Candle) reading of the sanctuary with the house lights at full intensity. The results established that Shiloh was only getting 4 FC, which explains why churchgoers were struggling to see supporting materials.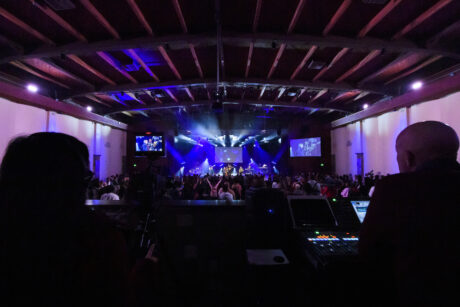 Paul Holst, Morris Integration's Lighting Designer determined that it was important to start with the foundational work of lighting the sanctuary. "The fundamental house lighting was essential to create consistent quality throughout the church."
Morris' goal was for the church to have unlimited color control over the entire room. To accomplish this Holst recommended Chauvet Professional's Ovation H-605FC house light. He knew it would bring new life to their three Sunday services. A total of 16 of the RGBA-Lime LED fixtures were installed throughout the sanctuary, providing an even field of light in the room. The new fixtures gave the church the flexibility to use white light, or any color for times when they need or want to create a more immersive environment.
Senior Pastor​ ​Javier Ramos was taken aback by Morris' ability to completely change an environment with just the use of color. "It is like the lights were turned on and I was seeing things I had never seen," he praises. Casimere agrees, "I have not seen so many faces in a long time!"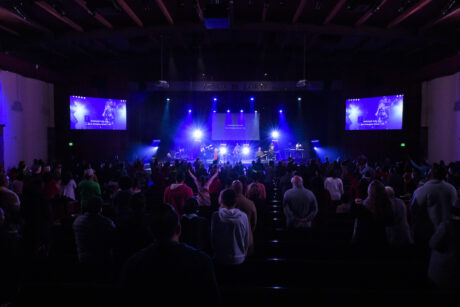 Morris wanted to upgrade Shiloh's stage lighting package so, they designed a stage lighting system that could create a wide variety of dynamic looks that engages live audiences, while also coming across well on camera. This was essential to Shiloh's leadership because an exciting and growing part of their ministry is the fact that they livestream their services each week so that the greater Bay Area and beyond have the opportunity to connect and worship.
Morris put together a package that features 10 Rogue R2 Wash, 6 Rogue R1 Wash, and 6 Rogue R1 FX-B fixtures, as well as 6 Maverick MK1 Spot units and 8 Ovation F-265WW Fresnels, 4 Ovation FD-105WW Fresnels and 14 Ovation E-260WW ellipsoidals from Chauvet.
Along with lights, the church also updated their video capabilities. By adding the Panasonic PT-RZ870BU for a center screen and Panasonic PT-RZ970BU DLP projectors for iMag in the room, the congregation is amazed by the updated clarity on their screens. The install also included the Ross Video Carbonite switcher and rack frame that allows the church to feel completely in control of their production and leaves room for future expansion.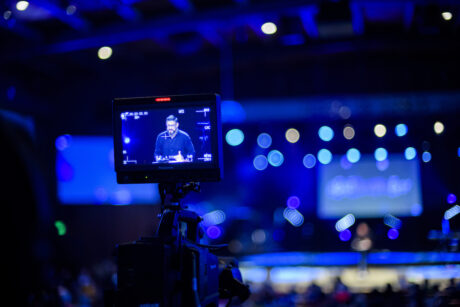 Shiloh is thrilled to have partnered with Morris Integration because they wanted more than just gear. They wanted an integration company that understands what a Church IS, and Morris does.
Over time Morris has learned that although each church may have different priorities with an upgrade or build, one thing remains constant: churches want the tools and technology to enhance the worship experience and make pastors, worship teams, musical guests and churchgoers feel completely connected. "It was very clear Morris was the team for us…they delivered exactly what we needed," Ramos concludes.
Leave a Comment: