Solotech Names Didier Streel Vice President of Business Development, Europe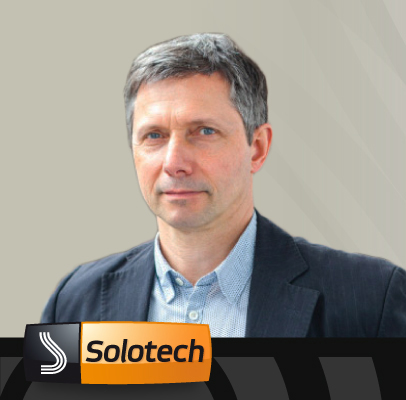 MONTREAL — Martin Chouinard, president of Solotech Inc.'s Rental Division, Canada reported that the company named Didier Streel vice president of business development for Solotech's Rental Division, Europe.
More details from Solotech (www.solotech.com):
Didier has more than 30 years' experience in the entertainment technology industry, which has earned him a solid reputation in the European market.
In 1987, after studying electronics in Brussels (Belgium), Mr. Streel founded ETF, an event technology company. In the wake of many mergers and acquisitions, and thanks to continued growth, ETF became an international service provider. Procon AG's acquisition of ETF in 2001 made it possible for him to participate in the development of a pan-European group, later acquired by Production Resource Group (PRG).
Didier Streel will be instrumental in implementing Solotech's expansion strategy in the European market. He'll oversee the setting up of service points to support Solotech's commercial activities in Europe, as well as ensure the development of new European client bases in the Tour, Corporate and Special Events market segments. For the moment, he'll be based in Brussels, Belgium.
Breaking into the European market is an important step for Solotech in its quest to become an international organization. Having a presence in Europe will enable Solotech not only to strengthen its service offering for the benefit of its global clientele, but also to become known in the European market, which offers strong growth potential.
Mr. Streel's many accomplishments, coupled with his keen knowledge of the market, will be certain assets in implementing Solotech's strategy in Europe.
Leave a Comment: