State of Nevada Expands OSHA Certification Requirements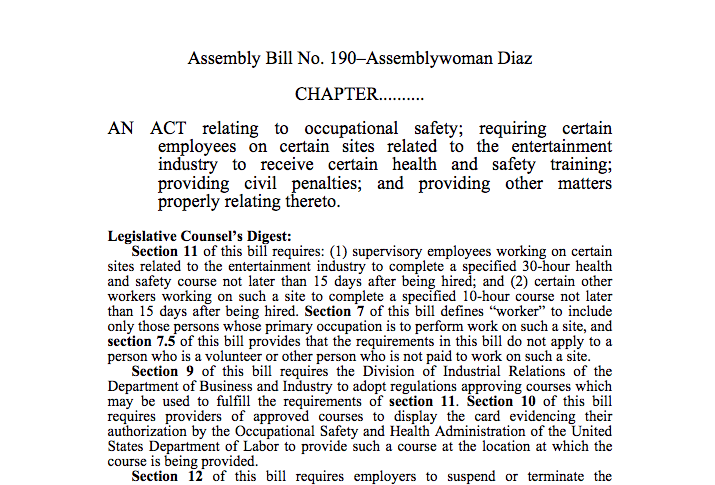 CARSON CITY, NV — Nevada state officials expanded health and safety training and certification requirements last year for workers employed for 15 days or more at ticketed live events. The Event Safety Alliance took a closer look at the new rules and recently posted some tips for live event organizers.
To view the ESA's posting on the new regs, go to www.plsn.me/NV-OSHA.
To download a PDF of the actual regulations themselves, go to www.plsn.me/NVOSHA.
Leave a Comment: