Two Booths, Twice The Expertise Gerriets At USITT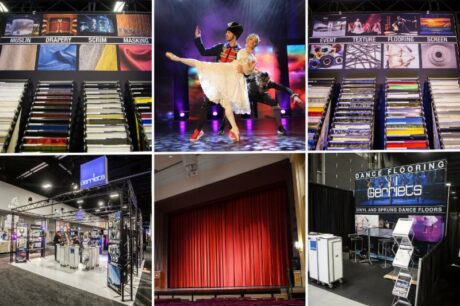 LOUISVILLE – Next week at USITT we are we are showcasing, not one but two separate booths: Booth #465, our general products booth, is where you can see and touch a large selection of entertainment fabrics, projection screens, technical products and production supplies including our new line of ZEPHYR and PHOENIX IFR brushed velours.
More details from Gerriets (www.gerriets.com):
Booth #446, focuses on our large selection of dance and event floors, including our brand new VARIO 2.0 and VARIO 2.4 marley floors.
And don't forget to stop by the new product showcase during the opening night ceremony where we are debuting our exciting PIPECAT, the fastest way to hang soft goods!
Leave a Comment: