Whirlwind – Cyclone Pocket Cases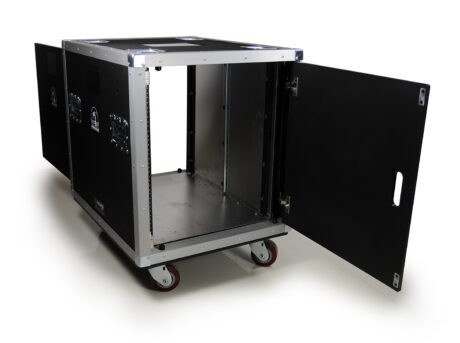 ROCHESTER – Cyclone Pocket Cases are the answer to clumsy case doors that you typically have to store when not in use; simply tuck them away into the case. Available in 10-, 12-, 14-, and 16-space, the inner shell is shock mounted top and bottom. Also available in custom sizes upon request.
More details from Whirlwind (http://whirlwindusa.com/):
Features include UL94, marine-grade UHMW polyethylene construction; proprietary box joint construction for maximum rigidity; custom 5052-H32 marine-grade aluminum corner guards; MOL™ recessed latches, stainless hardware; UV-stable, rated -105F to 167F; Colson Encore© series 4"x3" casters, each with a 480lb capacity; truck-pack outer dimensions, ideal for 90-100" trailer widths; hand-crafted in Rochester, NY.
Leave a Comment: