Whirlwind Rack Lightning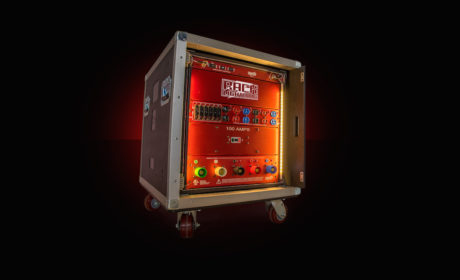 GREECE, NY – The Rack Lightning™ system from Whirlwind is a rack rail lighting system that can illuminate your equipment rack in six different color settings, with an adjustable dimming control.
More details from Whirlwind (www.whirlwindusa.com ):
An expansion to Whirlwind's renowned Power Link line of power distribution products, the Rack Lightning system is designed to get you out of the dark ages and into the light. The system is available as a rack rail version, or as an overhead single space unit. Attain enlightenment with the new Rack Lightning system from Whirlwind. The company stands behind its Whirlwind brand; they didn't earn customer's trust cutting corners, and they're not about to start.
Leave a Comment: