X-Laser Releases Trifecta of Affordable, Capable Laser Fixtures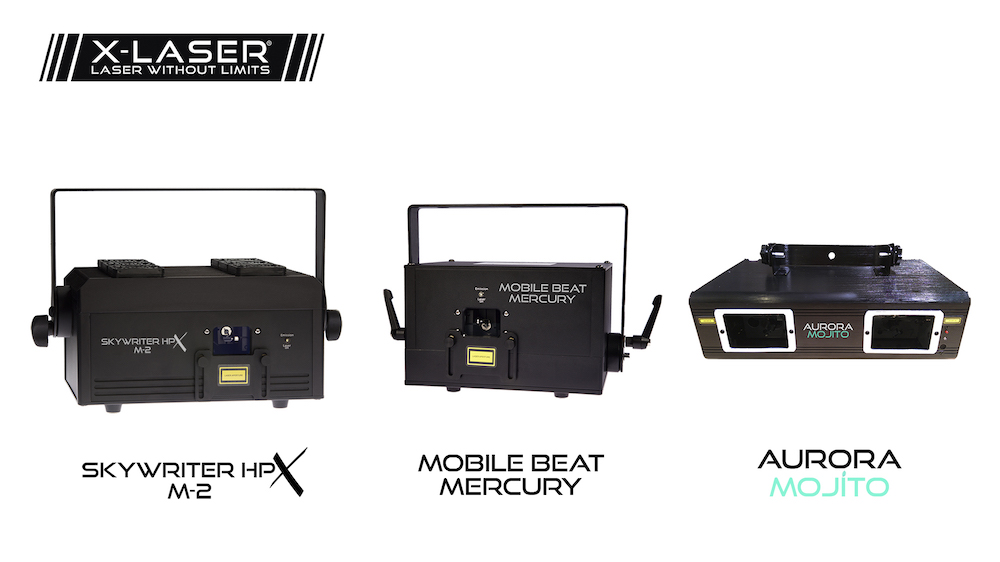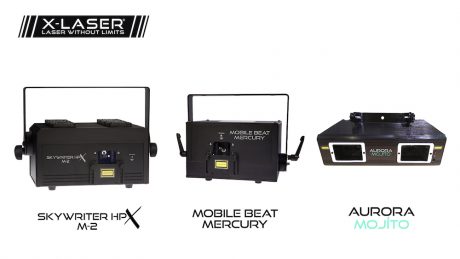 LAUREL, MD. – X-Laser USA began with the goal of making high-powered laser systems accessible and affordable for anyone who wanted to add dynamic laser effects to their lighting rig. With the 2017 release of their Mercury laser control system, X-Laser continues to make lasers accessible and easy to integrate for all sorts of lighting professionals. To coincide with celebrating their tenth year in operation, X-Laser has released three new laser systems that will add to the brand's legacy as a democratizer of high-powered laser fixtures.
More details from X-Laser (​www.x-laser.com):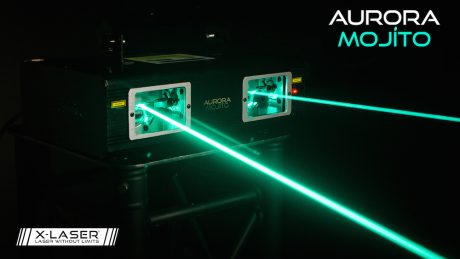 "We're kind of going back to our roots with these new fixtures," Adam Raugh, President of X-Laser, said. "The Mobile Beat Mercury adds our Mercury laser control system to our most popular model line, the Mobile Beat, the model that really helped us make a name for ourselves. And while our Skywriter series is a bit newer, the Skywriter HPX M-2 is the most affordable way to get Mercury control in a fixture that is truly road ready. Finally, the Aurora Mojito brings a fresh look to the entry-level laser market, and we're really excited to see the response."
The Mobile Beat Mercury (500mW) and Skywriter HPX M-2 (2000mW) are the two newest Mercury-enabled fixtures. They combine full-RGB color and 30K scanners with the full Mercury laser control feature suite that includes 400+ pre-installed gobos, eleven digital prisms with variable spacing, fully customizable gradient effects, a 0.08o to 45o zoom range, and DMX512, RDM, and Art-Net control. As with all Mercury-equipped fixtures, they are plug-and-play compatible with major lighting consoles including Avolites, grandMA, Hog, ChamSys, Elation, Martin, Jands Vista, ETC and more.
The Aurora Mojito joins X-Laser's popular Aurora series of simple, safe and affordable DMX-only laser fixtures. With a bold, mint green color and dual apertures, the Aurora Mojito lets users add vivid, horizontal-only beam effects not found in other entry-level systems for an introductory price of less than $500.
Get more information on these new systems via ​ sales@x-laser.com​.
Leave a Comment: