All stocked up and ready to ship!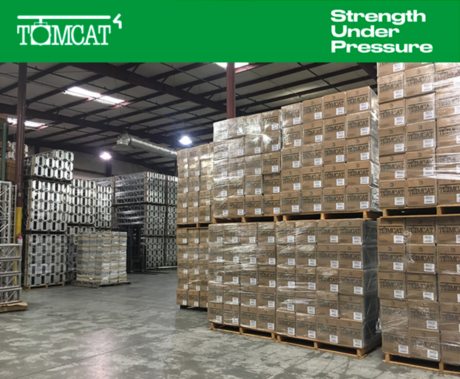 KNOXVILLE – If you're in need of truss, and need it fast, TOMCAT is ready to deliver! Their Knoxville, TN and Thousand Oaks, CA locations have fully stocked warehouses of Light Duty 12″ x 12″ and Medium Duty 20.5″ x 20.5″ TOMCAT truss in all of the most popular lengths, and are ready to ship out within 24 hours. If you need it super-duper quick, just stop by their office for same day service!
More details from Tomcat (www.tomcatglobal.com):
All truss can be powder coated in any color you desire with short lead times at both locations.
Send them an email today at sales@tomcatusa.com or call a TOMCAT sales rep at 1-865-219-3700.
Leave a Comment: