Bandit Lites Providing Gear for XFC PPV Events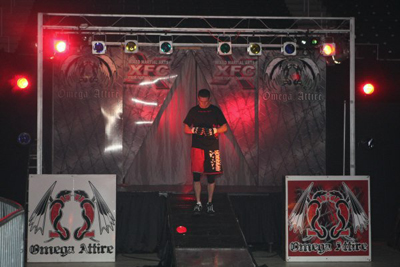 KNOXVILLE, TN — Bandit Lites is providing lighting for XFC (Xtreme Fighting Championships) mixed martial arts pay-per-view events broadcast on HDNet. Bandit has also provided lighting for WCW, WWE and UFC events, and LD John Lucksinger keeps the looks gritty rather than pretty with an octagonal truss grid to mimic the cage below.
The rig includes PARs, Martin MAC 600s, Atomic Strobes and other gear driven by a Hog 2 console. Bandit VP Michael Golden is working with Kenn Bradley, XFC production manager to keep the fast-growing sport's momentum in high gear.
For more information, please visit www.banditlites.com.
Leave a Comment: