Bright Outlook for La Quinceanera Parties, Chauvet LEDs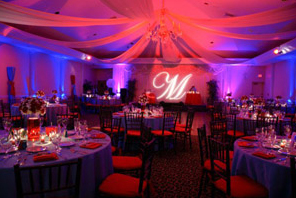 MIAMI — How do you say "Sweet 16 Party" in Spanish? La Quinceañera, but parents better plan for it about one year earlier than the Anglo equivalent of this coming-of-age celebration for a girl's 15th birthday. While formal sweet 16 parties may be on the wane, La Quinceañera celebrations are still going strong, and Ben Espana, owner of Miami-based Ultra Sound Production Inc., handles the lighting for more than 40 Quinces each year.
In business for more than 25 years, Espana relies on Chauvet LED lighting to set the mood for the parties, which can be almost as lavish as a wedding. In addition to Quinces, Espana lights corporate events, weddings and other occasions.
"People spend a lot of money on these parties," he said. "They may cut back a little, but they will still do a party." Espana's all-Chauvet gear list includes 40 LEDsplash 200B fixtures and ShowXpress with the X-Factor.
When the festivities begin, the LEDsplash 200B fixtures serve as ambient uplighting. With 199 LEDs per light, the wash is wide and colorful, well-suited to large venues.
Later, when the dancing begins, the fixtures strobe, change colors and dim or brighten. RGB mixing offers a wide variety of colors to shine on the Quince girl as she takes her first dance with her father, both dressed in formal attire.
Espana programs his own shows using the ShowXpress software program. "It's easy and fun to program; you can do some crazy stuff with it," he said. And with a wireless transmitter, Espana doesn't have to run cable throughout the room.
Whether the parties take place in banquet halls, party facilities or private homes, "we no longer have to worry about breakers or heat," said Espana, who previously used more troublesome PAR lights.
"Now, I don't have to worry about 60 amps or 80 amps like I did with the cans because all of these LEDsplash fixtures can run off of one 20 amp circuit and there's not heat," he added.
Espana said he's seen a lot of changes in the lighting industry over the past 25 years, and he really likes what he sees. "I like the new stuff that's come out, we've come a long way."
For more information, please visit www.chauvetlighting.com.
Leave a Comment: