Dodd Technologies Supports Valpak's "Coupon U" Event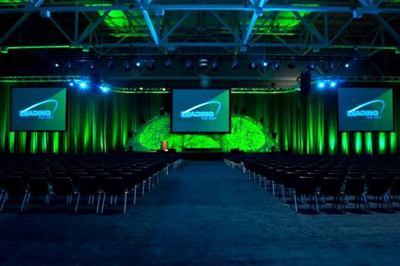 ST. LOUIS — Dodd Technologies, Inc. (DTI) produced Valpak Direct Marketing Services Inc.'s annual national sales meeting and awards event for the sixth consecutive year, known as Coupon U, and staged in America's Center in St. Louis. DTI provided staging, set design, audio, large/multi-screen screen projection, videography, graphics support, lighting, photography, candids production, and production management. The event included general sessions, guest speakers, training, and an awards show.
"For six consecutive years now, Valpak has entrusted their annual event production to Dodd Technologies," said Bill Edwards, marketing director for Dodd. "We value such long-term partnerships and look forward to earning Valpak's business again in 2010."
Valpak is headquartered in Largo, Fla. and is owned by Cox Target Media, a subsidiary of Cox Enterprises in Atlanta. It has nearly 200 franchises throughout the U.S. and Canada, and delivers its blue coupon envelopes to nearly 45 million households each month.
For more information, please visit www.doddtechnologies.com.
Leave a Comment: