ETC Intros New iPhone iRFR, Plans to Donate Proceeds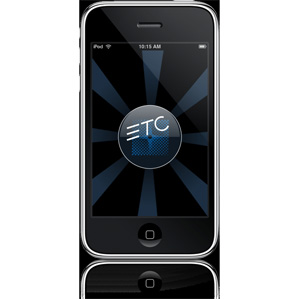 MIDDLETON, WI — ETC is helping lighting technicians and programmers use their iPhones as lighting controllers. The company has released their iRFR (Radio Focus Remote for iPhone and iPod Touch), and said it would donate all the proceeds to industry-aid organizations Behind the Scenes and Light Relief. ETC said its iRFR offers all the functionality of an ETC Net3 Radio Focus Remote unit, interfacing to ETC's Eos, Ion, Element, Congo and Congo jr lighting control desks. The iRFR is supported in the current Congo software release (v5.1) and will be supported in the upcoming Eos release (v1.5) for Eos and Ion, and in Element when it is released this summer.
"While we were asking ourselves how to price an application like this, Luke Delwiche from ETC Tech Services in London suggested we give the profits to Behind the Scenes and Light Relief ," said Dennis Varian, senior product development manager, of the support organizations serving industry members, respectively, in the U.S. and Canada and in the U.K. "We thought that was a great idea."
Accordingly, there are two versions of the iRFR application. The iRFR — BTS is in support of Behind the Scenes, while the iRFR — LR supports Light Relief.
Chris Mizerak, ETC software engineer, developed the application with the goal of making it as user-friendly and direct as any Apple application, with added peace of mind.
"Since anyone who has an iPhone or iPod Touch can download the iRFR application, they have the potential to take control of a lighting system," Varian said. "So we implemented full security controls to lock out all unauthorized users."
Because the iRFR application is purchased through iTunes for iPhones and iPod Touches that people already own, they install it and have it immediately — no hardware or special factory-coding required.
"ETC also makes purpose-built remotes, of course — like the RFR — for more rugged, collective use," says Varian, "but this is a great personal device."
Although the iPhone does have a downside — unlike other lighting system controllers, it can be easily misplaced — it has a built-in remedy: you just call your phone and find it.
For more information, please visit www.etcconnect.com.
Leave a Comment: