Impact Systems Uses Mega-Lite Bright Stripe for Wavorly Concert at Youth Conference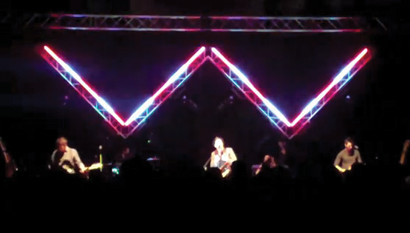 CLINTON, MS – For a featured concert at the Mississippi Baptist Youth Conference, Impact Systems owner Darrel Henderson and LD Justin Sumrall had a clear vision for the stage design. "We wanted to do an over-the-top show," said Henderson. "Since Wavorly was the headliner, the 'W' was the way to go." Sumrall, who used Mega-Lite's Bright Stripe fixtures to create the 'W' on stage, credited the gear for its brightness, it's ease of setup and graphic capabilities.
There was a slight learning curve with the new fixtures, but Mega-Lite's service staff helped him get it off the ground running within minutes.
For a video of the show, please visit http://www.youtube.com/watch?v=sY2Hh_D0hvI
For more information about Bright Stripe, please visit http://www.mega-lite.com/prolight/ledLight/brightstripe/
Leave a Comment: