In Memoriam: David I. Taylor, 48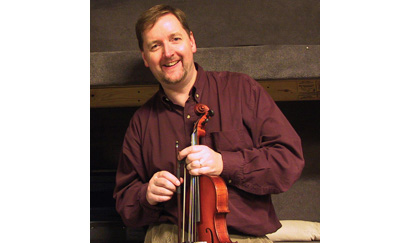 TAIPAI, Taiwan – David I. Taylor, who served as global head of theatre consulting for Arup, died suddenly Jan. 17 while in Taiwan. He was 48. Arup issued the following statement:
It is with the greatest sadness that Arup advises the passing away of Mr. David I. Taylor. David was Arup's global leader of Theatre Consulting, based in New York.
David's untimely death occurred during a business visit to Taipei. He was starting a wonderful project that he had brought into Arup through his typical combination of skill, design flair, enthusiasm and commitment.
David was a major and much-loved international name in the theatre business, as an exceptional forward thinker and designer for the performing arts, theatre planner, technical systems consultant, and active stage lighting designer.
David will be irreplaceable to Arup and to the theatre design industry, but most to his family, to whom we extend our deepest sympathy.
Taylor is survived by his wife, Sara, and his sons, Oliver and Sebastian. A prayer vigil was held at Salem Covenant Church, Washington Depot, CT, on Jan. 19.
A Facebook page, titled In Memory of David Taylor, has been established at http://www.facebook.com/#!/home.php?sk=group_133658960032263, as has a blog, http://rememberingdavidtaylor.wordpress.com, for thoughts and condolences.
Leave a Comment: