LEDtronics LEDs Used at Farnsworth Art Museum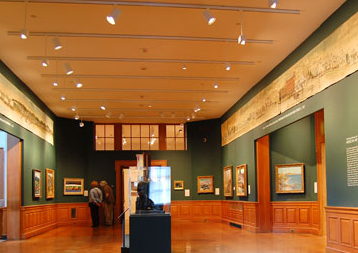 ROCKLAND, ME – The interior walls of the Farnsworth Art Museum aren't the only things about the place that are green. So are the decisions to seek alternatives to pesticides on the lawn outside and to switch from halogen to LED light bulbs for all the museum's galleries. For the LED project, the museum partnered with Efficiency Maine and California-based LEDtronics. The relamping is expected to have the added benefit of reducing the potentially harmful effects of standard lighting on works of art.
For more information, please visit www.ledtronics.com.
Leave a Comment: