Low-Cost Floor Package at Capitol Congress in Hollywood Pairs MEGA-Lite, Astera Fixtures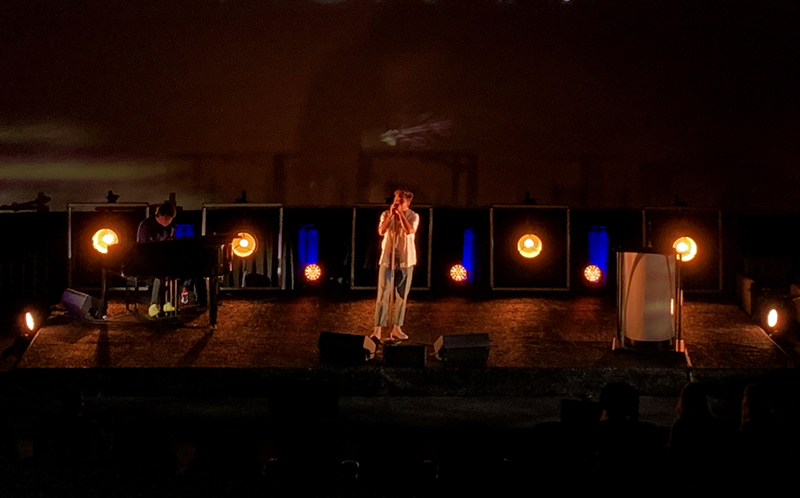 HOLLYWOOD, CA – Capitol Music Group held its sixth annual Capitol Congress on Aug. 7 at Hollywood's ArcLight Theater. To create a low-cost but visually engaging floor package seen at the event, LD Scot Gianelli framed individual MEGA-Lite Circa Scoop LED fixtures with Astera Titan Tubes to create circle-in-the-square effects. Kinetic Lighting provided the fixtures.
More details from MEGA-Lite (www.mega.lighting):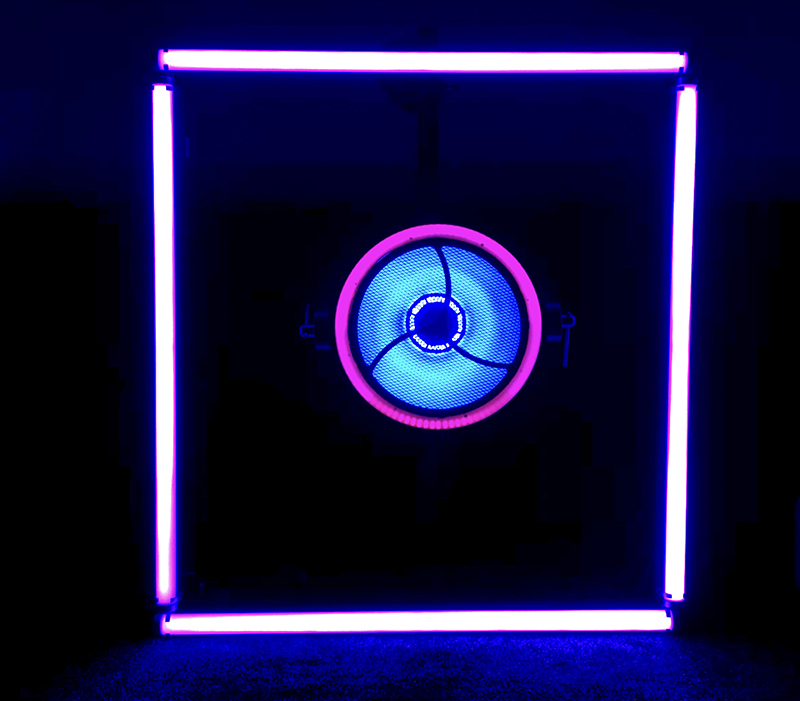 The MEGA-Lite Circa Scoop LED is a unique fixture designed with four different elements and a variety of technological components that can be used to create authentic looks and eye-candy effects. This unit has been seen and used in many creative ways since its release. Mastermind Production Group, freelance Lighting Designer, Scot Gianelli was no different in adding his own touch of creativity to create the perfect design for Capitol Congress at the Arclight Theater in Hollywood, California.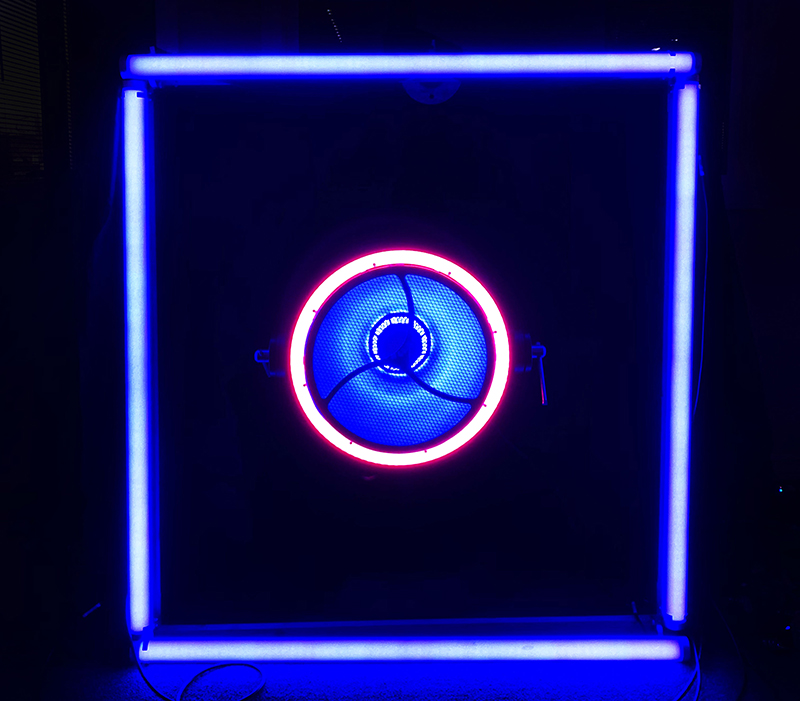 The event was managed by SenovvA who requested an extremely cost effective floor package that was not only exciting to look at but needed to be flexible as well. The design was constructed without the knowledge of the music and could not involve beams or traditional moving fixtures of any kind that would blind the audience. Even with all of these limits, Gianelli used his cleverness and fascination with geometric design to create a peculiar design that was partly inspired by the design of Lighting Designer Tobias Rylander for The 1975's ABIIOR Tour.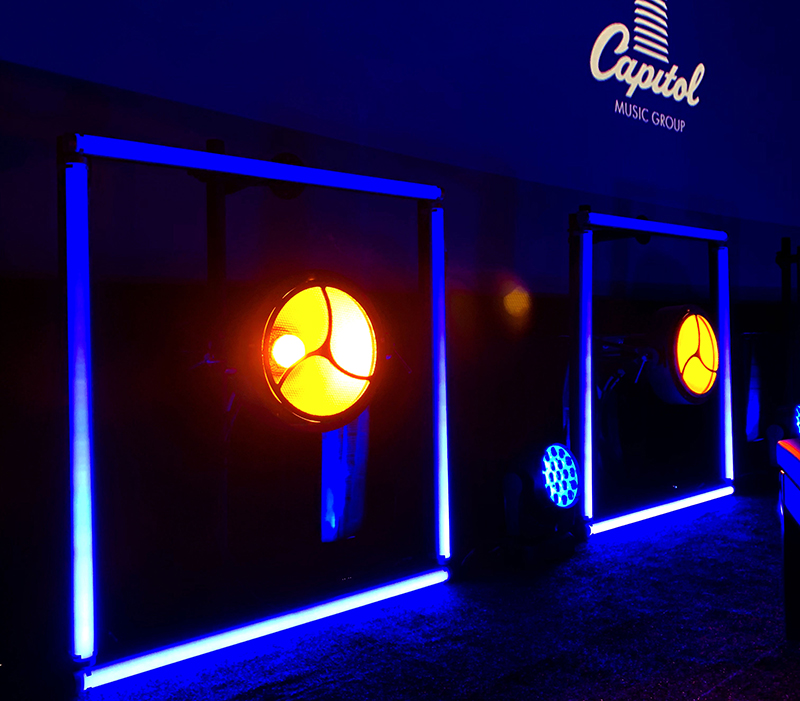 "I recalled being really taken in by these gigantic pink rectangles of light he had above and abreast the stage. They were an incredibly simple visual gesture done very largely and it reinforced the idea that extremely simple geometric gestures and lines of light can be very exciting and powerful," said Gianelli. "This in mind, we knew we still wouldn't know until the day of the event what our songs or content would be, so we needed flexibility that allowed us to accommodate any type of music that came our way."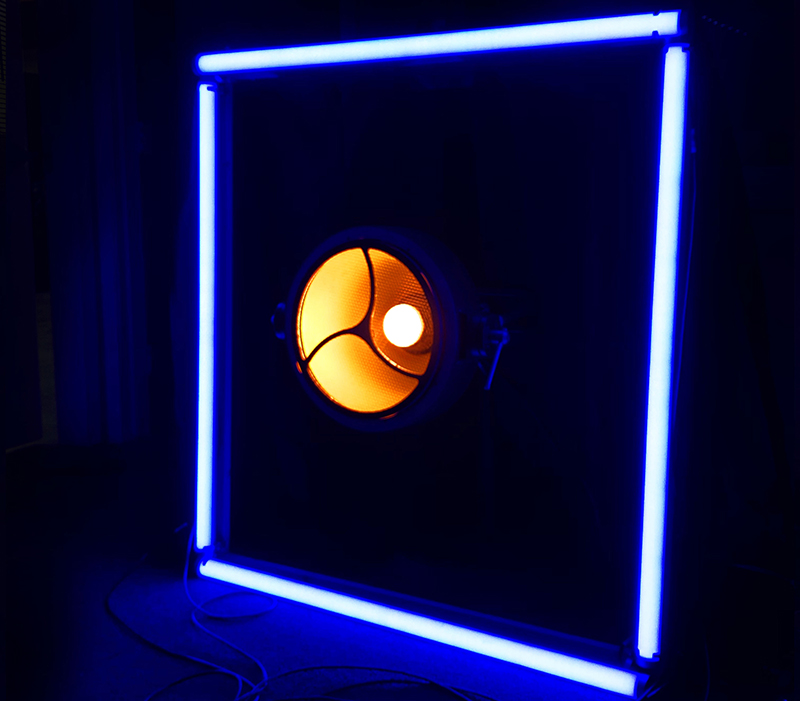 Five series of "boxes" were created with the Astera Titan Tubes which gave the square illusion. With the help of Kinetic Lighting who provided the units, a Circa Scoop LED was placed at the center of each box to add a circular effect that would enable more visual and dynamic options.
"These fixture types gave me the ability to create color and movement that wouldn't blind or overwhelm the audience as well as play with them as shapes in a huge variety of ways," said Gianelli. "The biggest thing for me about the Circa Scoops is that the variety of lighting elements (Outer Ring, Inner Ring, Inner Lamp, Reflection) allowed me to continue to make new and unexpected shapes as well as colors, so looks always felt fresh and didn't get stale or repetitive. I really loved how they could be hyper-contemporary, flashy, vibrant, colorful and feature-rich in one cue, then appear to be very old-school, like an old warm studio or red carpet light in the next, making them extremely elegant and cozy. It was a critical component of giving each musical performance its own DNA and unique vibe, and all on a pretty lean budget."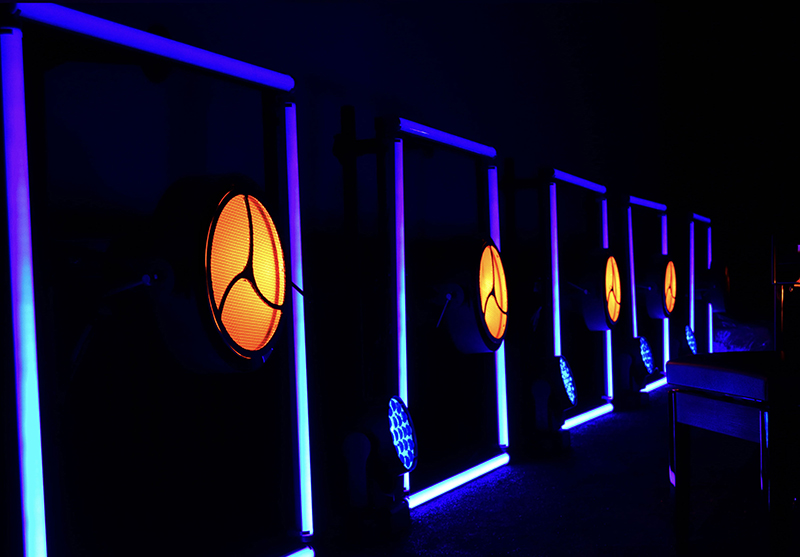 The Circa Scoops created a floating illusion within the boxes. With its multiple features, the design came together and added a unique presentation to the stage.
"The Circa Scoop is great, and it's exactly what we needed for this project," said Gianelli. "It's incredibly versatile and offered and extremely dynamic visual backdrop to a huge variety of material, which allowed me to jump between really classic and timeless looks to very contemporary and vibrant looks very easily. I think they are an excellent addition to corporate events, music videos and live music performances."
Though Scot Gianelli hasn't had much experience with Mega Systems Inc, he looks forward to using more MEGA products in his future projects.
"This is actually my first introduction to MEGA as a user! The team came out and did a demo at Kinetic showcasing some of their products and I was really excited by many of them. I had told one of the Kinetic Owners, James, that I fully endorsed the idea of them buying some of the Circas, and have been looking for the right project to put them on since then. If this first experience is any indication, I will definitely be looking for more opportunities to use the (now expanded) Circa line.
Leave a Comment: