Milos America Relocates Offices and Warehouse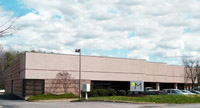 ASHLAND, VA — Milos America has relocated its corporate offices and warehouse. The 18,000 square-foot facility handles sales and support for North, Central and South America. The address is: 10520 Lakeridge Parkway, Suite A, Ashland, VA 23005; Phone: 800.411.0065, Fax: 800.411.0165. Located near I-95 just north of Richmond, the facility allows for same or next day delivery to East Coast customers from New York to Atlanta. West Coast customers also have the option of three day delivery, and nearby port connections facilitate Central and South American deliveries. The new building is situated on four acres, enabling future expansion as needed.
For more information, please visit www.milosgroup.com.
Leave a Comment: