Morpheus Lights Names New Production Manager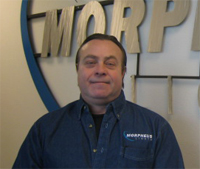 LAS VEGAS — Morpheus Lights has named John "Jimmy" Winn production manager. In his new role, Winn will oversee event preparation and manage the shop staff, equipment quality and inventory control. He will be based in Morpheus' Las Vegas office. Winn comes to Morpheus from his position as production manager for PRG Lighting's Las Vegas office.
"We're very excited to have Jimmy on board," said Mark Fetto, Morpheus' COO. "His experience in the lighting industry is extensive and very well-rounded. I have no doubt he'll be a great asset to our operation."
From 1981 to 1999 Winn worked for a number of lighting companies and engineered lighting for numerous concert tours. During stops at R.A. Roth Lighting, Neg Earth Lights and Light and Sound Design, Winn held positions as lighting designer, programmer, lighting director and crew chief.
For more information, please visit www.morpheuslights.com.
Leave a Comment: