RML Uses Clay Paky Gear to Light "Tonight's the Night" TV Series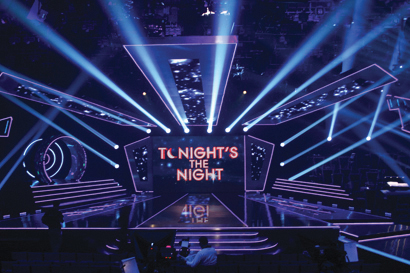 LONDON – Richard Martin Lighting (RML) provided Clay Paky fixtures for both seasons of Tonight's the Night, a TV series where Scottish American singer/actor/dancer John Barrowman and other special guests give showbiz hopefuls a chance to perform on primetime TV. The series' LD is Roger Williams, who works with show programmer Tom Sutherland, and for the show's most recent season, the lighting rig included Alpha Spot HPE 575s, Alpha Beam 700s and Alpha Wash 300s.
"It's the first time I have used the 700 beams, which were astonishingly bright and so versatile," Rogers said. "I used just the 700 beams for quite a few numbers throughout the series. They really made the show."
For more information, please visit www.richardmartinlighting.co.uk and www.claypaky.it.
Leave a Comment: