Ross Ashton Launches The Projection Studio, Formerly E/T/C UK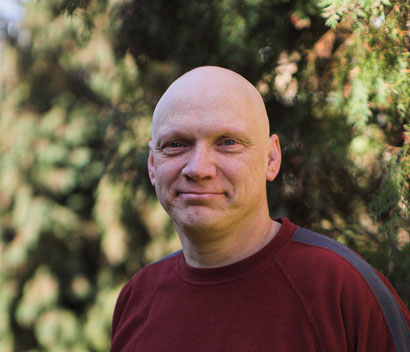 LONDON – Projection artist and designer Ross Ashton launches his new creative venture – The Projection Studio – which will be dedicated to the specialist art of large format video and PIGI projection. Since 1992, Ashton has headed monumental projection company E/T/C UK, which was acquired as part of the founding process of The Projection Studio.
With the expansion of Ashton's work as a creative designer in the last two years, The Projection Studio establishes him as an independent creative entity with the flexibility to work on any projects, with hardware supplied by any company.
Past projects have included Festivals of Light in the cities of York and Durham in the U.K., Pittsburgh in the U.S. and for the Rheinpartie Festival in Germany, where he transformed the landmark Germania statue into a lightwork called "Europa."
Most recently, Ashton produced two shows in unique settings for the finale of Cambridge 800, the university's celebration of its 800-year-old history.
"Crown of Light", Ashton's light installation onto Durham's Cathedral, was cited as a key reason why Durham's Lumière has won the Culture Award North East for Best Event.
Ashton's other award-winning work has included 2009's Burns Illuminated, a celebration of the life and works of Scottish poet Robert Burns, in Glasgow.
"It was essential to be able work as an artist in my own right and on projects of my choosing," states Ashton, who has just signed a three-year deal to create and produce projection content for the Edinburgh Tattoo.
Ashton also stated his belief that this will open pathways to more consultancy work for clients worldwide, and already has been appointed as the consultant for a large scale permanent son et lumière production in New Delhi, India.
Aston said he intends to build relationships with leading projection hardware suppliers around the world, and hopes that the cross-fertilization of knowledge and ideas will continue to bring new energy and imaginative daring to this very memorable form of light art.
For more information, please visit www.projecting.co.uk
Leave a Comment: