Wybron Mobile Showroom Visits Midwest Markets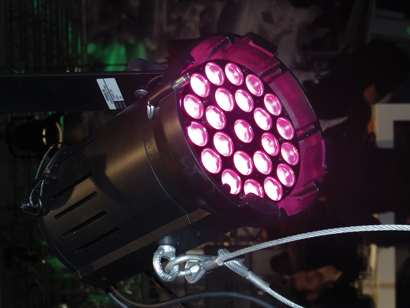 CHICAGO – The week of May 23-28, the Wybron Mobile Showroom begins its eighth leg, visiting the Chicago, Milwaukee and Madison, Wis. areas. The Mobile Showroom has been offering demos of new Wybron products, such as the Cygnus LED Wash Light, to cities around the country. "The challenge of this industry is to actually get information to the people who will benefit from it," said Wybron, Inc. CEO Keny Whitright, who compared the mobile showroom favorably to a trade show booth. "A trade show is terrific, sure, but you're often lacking time to connect with all the folks you would like to."
The Wybron Mobile Showroom, introduced in October 2009, also offers education on the general theory behind and mechanics of professional lighting, Whitright noted. "The educational component is an important one," he said. "You often see misuse or just plain overkill of lighting in churches or schools, and we want to provide some perspective for people in those markets."
The Mobile Showroom will continue with nearly two years of planned stops across North America, with the next being in Northern California and the Pacific Northwest.
For more information, please visit www.wybron.com.
Leave a Comment: