GLP Lights Up Mirage Detroit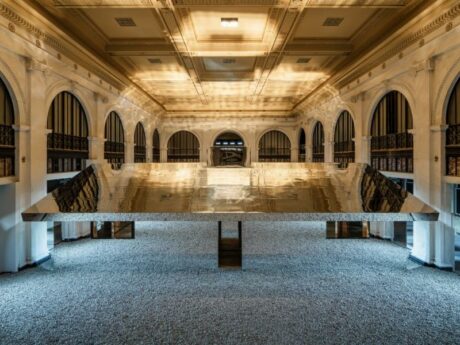 DETROIT – Mirage Detroit is a collaborative project from artist Doug Aitken and renowned lighting designer Andi Watson. Mirage Detroit is a sculpture in the form of an American suburban house built using mirrored panels, which sits on a bed of stones sourced from a local river, set within the impressive State Savings Bank in the heart of Detroit.
More details from GLP (www.germanlightproducts.com):
The shape and structure of the piece is revealed by the multiple reflections of the building, the pebbles, the wooden floor, and is described as a human scale kaleidoscope, drawing you in and reflecting everything that surrounds it.
Andi chose to light the piece exclusively with GLP's fixture range, calling on the impression X4 L, X4 XL, X4 Bar, and X4 atom fixtures in a stunning work that creates a unique experience for each visitor.
Having visited the venue Andi knew that only white light should be used, complimenting the beautiful white marble walls and colonnades of the State Savings Bank in Detroit.
Describing the building as "incredible" he noticed that this internal architecture gave an impression of "strength, confidence, safety and security."
"I had quite a lot of GLP X4 L and X4 Bars in the rig for Radiohead's 2018 W.A.S.T.E. tour and had completely fallen in love with them."
"The combination of rich, saturated colors a clean white, really good optics and pixel level control enabled me to create both beautifully lit scenes and gorgeous modulated effects."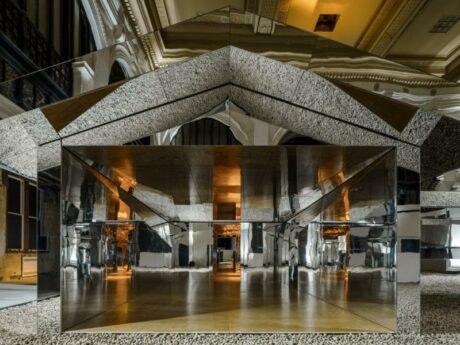 Andi needed the perfect white balance to get the most out of the project, and chose to use an exclusively GLP system, comprising impression X4 L, X4 XL and X4 Bar 10 and 20 fixtures, fitted with variable white LED engines.
These variable white versions are part of the standard product variants available from GLP and offer a full range of 2700K to 10000K
One of the key design elements to Mirage is a natural dimming curve in tempo with resting breathing. Andi Watson explains. "I wanted the buildings to breathe and be alive and for people to perceive that on an almost unconscious level." On the opening night white LED versions of the X4 Atom were used to light a live performance by Jonsi of Sigur Ros, keeping the show LED based and consistent with the piece as a whole.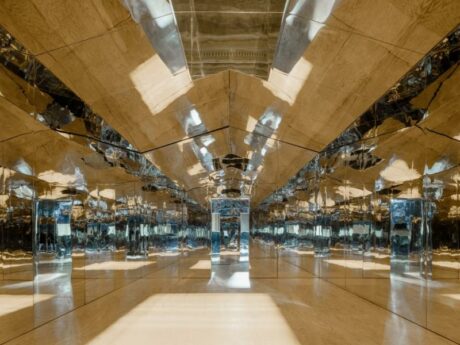 The effect Andi was able to create was truly breathtaking, and if you are in the area Mirage Detroit is certainly worth a visit. In review Andi reflected:
"The lighting enabled conversation between the two structures and became the language they both spoke."
"I think it would have been almost impossible to create what I was looking for with any other set of fixtures."
Leave a Comment: