AVL Concept Orders First Batch of Clay Paky Alpha 700s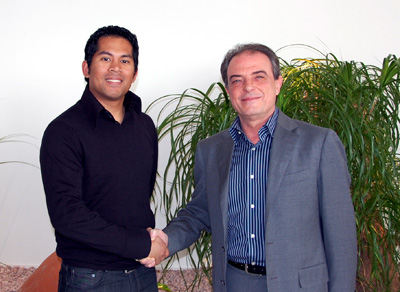 LEEK, The Netherlands — Clay Paky, which introduced its Alpha 700s in Frankfurt earlier this year, recently sold its first order of the fixtures to AVL Concept, based here. The Dutch company, which specializes in the design, supply and installation of AV and lighting equipment, purchased 24 Alpha Spot HPE 700s and 16 Alpha Beam 700s. "We were shown the latest fixtures from the Italian manufacturer and were pleasantly surprised by their features," said Benyamin Rosema, AVL Concept's managing director, who met with Wilco Korthout of Wytec Trade, a Clay Paky dealer, and later with Emilio Cornelli, Clay Paky's regional sales manager.
"It was love at first sight," said Rosema. "Not only are the Alpha 700s brighter than competing products of the same size, but they are also much lighter and smaller."
Rosema added that with the summer concert and event season approaching, "we didn't waste time. We wanted to be the first company in the world to secure the purchase of these lights, which we believe to be the future in professional show lighting."
For more information, please visit www.claypaky.it.
Leave a Comment: