Da-Lite Names Teevan VP of European Corporate Operations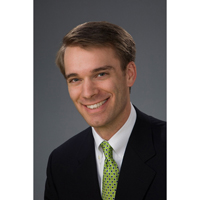 WARSAW, IN — Da-Lite Screen Company promoted Matthew Teevan to the position of vice president of European corporate operations. In his new position, Teevan will be managing director of Projecta in the Netherlands and managing director of Procolor in France. In addition, Mr. Teevan will be responsible for Da-Lite's sales in Europe. Prior to his appointment, Mr. Teevan was managing director of Procolor. Previously, he was vice president of international sales for Da-Lite.
"Matthew's experience has enabled him to manage effectively in the international marketplace," said Judy Loughran, executive vice president of Da-Lite. "He will now be able to further apply that experience by advancing to a corporate level and growing Da-Lite's business around the world."
Projecta is headquartered in the Netherlands and is Europe's leading manufacturer of projection screens. France-based Procolor also manufactures projection screens but is best known for their expertise in building large dimensional motorized screens.
For more information, please visit www.da-lite.com
Leave a Comment: