Jersey Opera House Equipped with Latest MA Lighting Console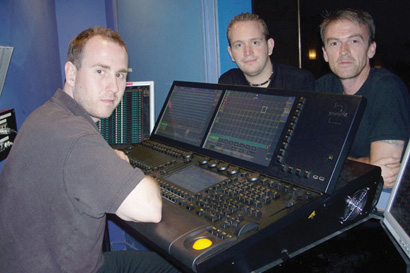 JERSEY, U.K. – A new grandMA2 light console has been installed at Jersey Opera House, specified by Simon Francklin, technical manager and supplied by Stage Electrics. Francklin has been working at the venue for two and a half years. He had been a user of MA gear for eight years, ever since grandMA "Series 1" was released in the U.K.
When he accepted the post in Jersey, a technical modernization program was in the works. Francklin said he took the long view.
"My ethos for the entire technical upgrade – encompassing sound, lighting and stage – was to get a future-proof system in place – something with a lifespan of at least 10 years" he confirms.
Francklin, who dealt with Stage Electrics' Andy Elsegood, also discussed the choice of console with the Opera House team before all concurred that MA was the route to take. They received on-site training from the MA U.K. team once the deal was completed and the console delivered.
The theatre – which has been an integral element of cultural life on the island since it opened in 1865 – currently has a large generic lighting rig consisting of PARs and fixtures made by ETC, Strand and Selecon, along with Martin moving lights and 20 Chroma-Q scrollers. There is also a selection of smoke and haze machines, which can also be run via the grandMA2 light.
Jersey Opera House's performances include local productions – opera, ballet and large scale musicals – together with a 12 week bumper summer season offering comedy, cabaret, live music and many other performance genres. The lighting and control system therefore needs to be as flexible as possible.
"The grandMA2 light offers all the options we need," said Francklin, alluding to performance styles ranging from rock 'n' roll to dramas. "The programming of moving lights is incredibly simple once the desk is set up – and even those with basic knowledge can easily get their heads around it and start learning."
He also credited the grandMA2 for letting users switch operating styles "on the fly" and customizing the console as they wish. The operators have also made use of grandMA 3D, the free visualization software, and onPC software, which has given them a free tracking backup for the console.
For more information, please visit www.malighting.com.
Leave a Comment: