LEDs Lighten Up Cherry Blossoms and Tokyo's Carbon Footprint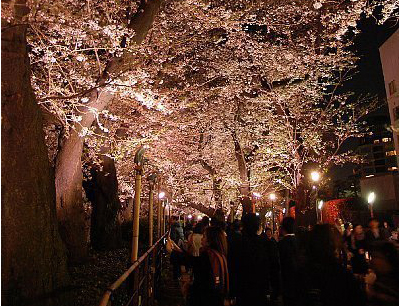 TOKYO — Located near the grounds of Japan's Imperial Palace, Chidorigafuchi Park is a focal point for national celebrations including Japan's Cherry Blossom festival. New LED floodlights used for the park put an emphasis on a lighter carbon footprint with Lumileds, which are solid-state floodlights. The Lumileds floodlights, designed by Inex Corp., Nagasaki, use Luxeon LEDs from Philips. Inex Corp. received engineering support from Future Lighting Solutions, an exclusive Luxeon supplier and LED application development specialist.
The transition from halogen to solid-state lighting is saving an estimated 90 percent in energy consumption and carbon dioxide emissions for each replaced fixture, helping advance Tokyo's efforts to become a model low-carbon city.
The Inex Sky Highbeam-X floodlights developed for the park come in 7- and 14-LED models, with light outputs of up to 2,800 lumens. The fixtures are illuminated with Luxeon K2 with TFFC (Thin Film Flip Chip) LEDs selected because of their ability to be driven at 1,000mA to meet high brightness requirements.
Future Lighting Solutions said it was able to help Inex meet a product development timeline by eliminating the need for extensive prototyping, adding that its QLED thermal simulation software enabled rapid modeling of heat distribution as well as luminous flux without lengthy trial-and-error design cycles, and also by meeting concerns about LED color uniformity through its binning program. Future Lighting Solutions noted that it offers 19 color bins for cool white Luxeon LEDS alone.
For more information, please visit www.futurelightingsolutions.com.
Leave a Comment: