"Lighting Hospital" to Open for Sick Gear in U.K.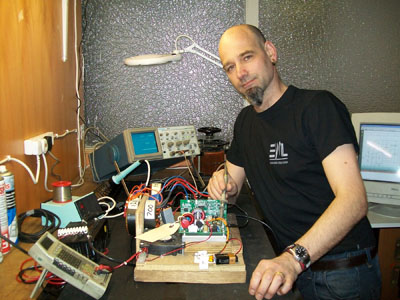 BRISTOL, U.K. — Dik Welland, who saw a need in the market to repair, rather than just replace, faulty lighting gear, has opened a lighting repair facility and dubbed it "The Lighting Hospital." The primary products repaired and serviced are electronic switch mode lamp power supplies up to 7kW. "There was a definite gap in the market for the quick and efficient repair of these, especially when out of warranty, and that's initially why I have set up the company," Welland said.
Other products serviced include low voltage switch mode power supplies and control boards for various moving light brands including Vari*Lite, High End Systems, Martin Professional, Robe and others, Welland added.
The "hospital" will also admit and treat Xenon 7kW and 5kW Capra projection supplies, along with Hardware Xenon and Hazemeyer supplies.
Although Welland's repair facility is in Bristol, he's setting up a West London drop off/pick-up location for gear in need of repair, and despite its name, part of its purpose is to cut through layers of paperwork and bureaucracy.
"I realize that launching a business in the midst of a credit crunch brings on a few challenges," Welland said. "And so the idea is also to devise a raft of strategies to make it work in these challenging times,"
This includes a sliding scale of costs relative to the degree of work entailed in the repair, and a "no repair no charge" policy. The company will also offer fast track and express repairs and a one-year warranty on serviced items.
For more information, please visit www.lightinghospital.com.
Leave a Comment: