Litec Announces Plans for CM Hoist Training Sessions in Italy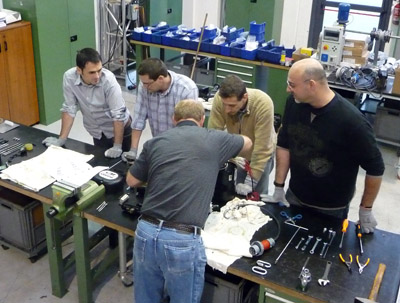 MOGLIANO VENETO, Italy — Litec is responding to an increased demand for hands-on training with two CM Certified training classes in Oct. 12-13 and Nov. 16-17 at its facility here, near Venice. The two-day training sessions are geared for anyone dealing with CM Lodestar products on a regular basis, including touring and in-house repair technicians. Class size is limited to 15. The training sessions will cover topics including electrical and mechanical parts; general maintenance, including brake, chain, contactors, limit switches, transformer, hooks; in-depth troubleshooting, and the complete teardown and inspection of a Prostar, a 500 and 1000 kg Lodestar, and a certification test.
The attendees will receive instruction by Dave Carmack, entertainment product trainer for Columbus McKinnon, who has taught CM hoist educational sessions around the world.
The cost of the course includes maintenance manuals for each CM hoist along with inspection guideline sheets as well as lunch and refreshments on both days, gadgets, and a visit of the LITEC plant. Hotel accommodation and other services are available on-site for an additional cost.
For more information please check out Litec's courses pages and download an application form from the Web site at www.litectruss.com , or contact Orietta Rosso, Litec communications manager, at +39 041 5960030 or via email at Orietta.Rosso@vitecgroup.it.
Leave a Comment: