PixelRange Names Paul Young Business Development Manager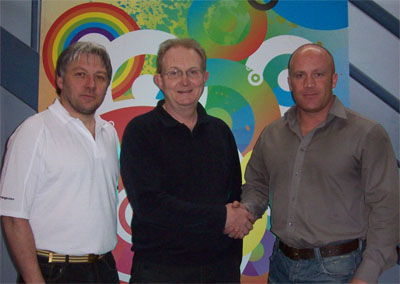 WORCESTER, U.K. — PixelRange has announced the appointment of Paul Young as business development manager, for PixelRange and JTE product lines. "I am delighted to join Pixelrange, and I am convinced that this is the right time and role to take my career to the next level," Young said. "The current products are market leaders — and quite simply, with the new products they are poised to launch, it was impossible not to jump at the opportunity to take this role. We are all here excited at the immediate and long term future."
Young brings 15 years of experience to this new position working for manufacturers of a variety of gear, from truss to the most lighting control systems.
"We know Paul very well and have a long and trusted relationship with him," said JTE director John Hickinbotham. "With the products we are bringing to the market, we know that to offer the highest quality products you have to have the highest quality personnel. In Paul, we know what he brings and can look forward with real enthusiasm."
Young will make his PixelRange debut at PLASA Focus, set for April 28-29 on stand C5 in the Royal Armouries hall.
For more information, please visit www.pixelrange.com.
Leave a Comment: