Proel Group Professional is Formed, Farina Named Sales Manager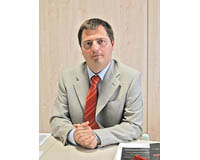 TERAMO, Italy — Proel Group Professional has been formed and is being led by Gianluca Farina, who was named sales manager. The new division was created to enhance the company's efficiency and customer support with lighting, video and audio gear. Farina will oversee the new division, which will offer Proel Group solutions for the Italian rental market, including the company's own brands and the ones where it serves as distributor for the Italian market.
Lighting gear includes Sagitter, which Proel acquired in February. Audio brands include Proel's Axiom and Edge series plus Turbosound and Powersoft amplifiers. Video gear includes Acronn, a manufacturer of LED walls.
The division will also supply and support customers using Beyerdynamic products for broadcast, studio, video & production and conference applications. Proel is the distributor for that German-based brand in Italy.
Farina has 22 years of experience in audio, video and broadcast production, including work done for Sony's Italian branch in regions such as Lazio, Marche, Abruzzo and Molise.
Farina said that the formation of the new division will help the company make the most productive use of its assets and help it grow. "Proel will be able to satisfy any kind of request, increasing its service standards, improving communication and shortening the response time for any requirement, which, especially in the Professional market, means instant business," Farina said.
"The creation of Proel Group Professional is intended to convey a growth trend that represents a strong signal for the market," said Fabrizio Sorbi, Proel Group's president. "The team we chose, led by Mr. Farina, confirms that our human resources are a key factor for our Group," he added.
For more information, please visit www.proelgroup.com.
Leave a Comment: