Sarah Brightman Tour Uses Tomcat for Rolling Stage Components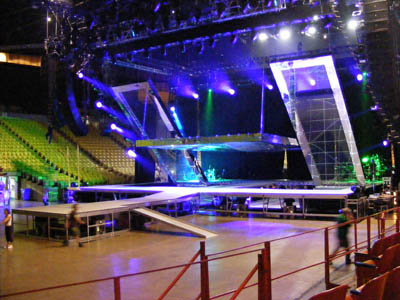 LONDON — When the time came to create the setting for Sarah Brightman's Symphony tour, the soprano's design team turned to Tomcat for custom stage components. The tour kicked off last fall with dates throughout North America and played a series of dates across Asia through April 2009. Tomcat built a "rolling stage," including a runway out into the audience. The rolling stage concept, designed to make load in faster and easier, lets the stage be assembled in phases while the rest of the rigging takes place. Upon completion of the rigging, the stage simply rolls into place and is locked into position.
Tomcat also provided truss frames for some of the video projection screens, made of 12-inch spigoted truss. This entire framework around the perimeter incorporates a mirrored fascia, which Tomcat also provided.
For more information, please visit www.tomcatglobal.com.
Leave a Comment: