Tim Routledge Wins BAFTA Award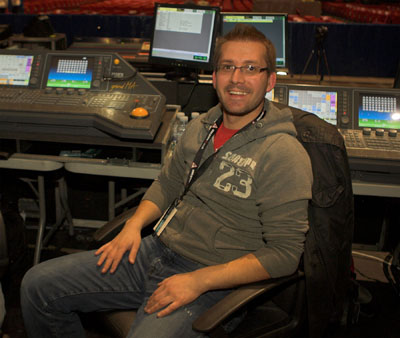 CARDIFF BAY, U.K. — Lighting designer Tim Routledge of Blue Lens has won a BAFTA Wales Award (British Academy of Film and Television Arts) for Best Lighting Director. The Award was presented at the BAFTA Wales Awards 2009 held at the Wales Millennium Centre in Cardiff Bay. Routledge won the Award for "Grand Slam", a two-hour "as live" concert at the Millennium Stadium in Cardiff celebrating Wales winning the Six Nations Grand Slam rugby trophy last year. It was headlined by the Stereophonics and also featured performances by Feeder, Rhydian Roberts and Heather Small, plus interviews and Ruth Jones from Gavin and Stacey.
Routledge's challenges on the job included lighting a stadium sized show on a studio budget in a very short time. "I was really pleased with the results" he said, adding that he was "absolutely delighted" to get the award.
Routledge worked alongside the show's director Emyr Afan, production manager Sarah Cole and programmer Alex Passmore. Bristol-based Utopium supplied the lighting gear.
For more information, please visit www.timroutledge.co.uk.
Leave a Comment: