U2.com Offers Glimpse of 360-Degree Touring Structure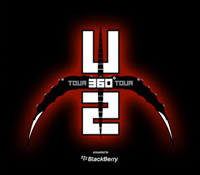 DUBLIN — Along with news of their 2009-2010 world tour, which kicks off June 30 in Barcelona, U2's Web site, www.u2.com, offers a glimpse of the four-legged structure and wrap-around visuals planned by U2 show director Willie Williams and architect Mark Fisher. Beside fitting in with the theme of the 360° tour, the structure is designed to offer a mostly unobstructed view for the audience, with the four-legged frame spanning most of the width of the stadiums in which U2 will be performing and supporting an assortment of lighting, video and audio gear.
"U2 has always been at their best when surrounded by the audience, this staging takes a giant leap forward," said U2's manager Paul McGuinness, noting the "guaranteed great view" even for those who can't afford front-row seats.
For more informatation, and to view a 360-degree representation of the structure and its wrap-around LED video display, go to www.u2.com.
Leave a Comment: