White Light to Distribute Philips Entertainment Lamps, Names Manister Business Development Manager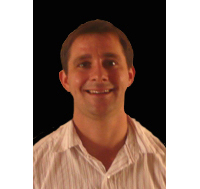 LONDON — White Light announced its appointment as a distributor for Philips Entertainment Lamps and named David Manister business development manager to help support its work in that area.
White Light said the appointment as distributor gives it access to the full range of Philips' lamp technologies, including the FastFit system for easy lamp replacement and adjustment and P3 technology for heat tolerance and increased lamp life.
For entertainment lighting, these technologies are incorporated in a wide range of lamps under the Broadway banner, including the Philips MSR Gold, MSR Hot Restrike, Hi-Brite, Compact Source and, for Source Four, HPL+ ranges. White Light can also offer lamps from Philips' wider general purpose ranges.

Manister, formerly of MGC Lamps, spent more than 10 years with MGC as customer service representative, sales supervisor and then business development manager within their entertainment division, supporting manufacturers, theatre dealers, rental companies and end users.

At White Light, David will work with the sales team to expand their knowledge of lamps and on developing the company's presence in this area.

"We are delighted both to be able to offer Philips' Entertainment Lamps range, and to welcome the expertise of David Manister in this area," said White Light sales director, Peter Threadgold.

Philips' lamps are now available through the White Light Sales team and White Light's on-line lighting shop, www.lxstore.com.
For more information, please visit www.lighting.philips.com and www.WhiteLight.Ltd.uk.
Leave a Comment: