Winkler Gives Nod to Barco B-16 for Rental Fleet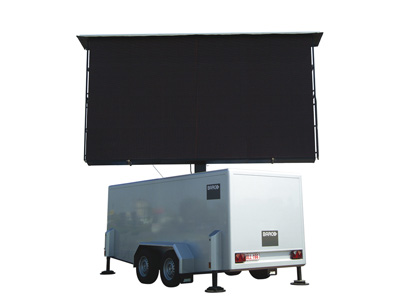 WOHLEN, Switzerland – Winkler Veranstaltungstechnik AG, which has an 18-year history and supports more than 3,000 events per year, has ordered Barco's mobile black LED trailer, the B-16, for its rental fleet. "We chose the Barco B-16 because it is a highly innovative product that is independent of location or electricity, it can really be used anywhere, anytime," said Patrick Winkler. "Furthermore, it is highly flexible and can be deployed rapidly. We already have several reservations for the B-16," Winkler added. "There is a big demand for public viewings during the Soccer World Championships in 2010."
Barco's B-16 is a black mobile LED display that comes with a trailer and features T-16BK LED tiles, Barco's 16mm black outdoor LED. The display delivers high-resolution full color images with brightness levels suited to all weather conditions.
For more information, please visit www.barco.com.
Leave a Comment: