ACES Cargo Adds Steve Powell to Touring/Event Logistics & Sales Team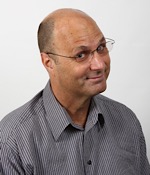 LAS VEGAS – Air Cargo Entertainment Services (ACES) added Steve Powell to its Touring/Event Logistics & Sales Team.
More details from ACES Cargo (www.aces-cargo.com):
Steve Powell joins us with 35 years of experience in entertainment production as a tour manager, production manager, and stage manager. Steve is based in the Los Angeles area and brings a diverse background in event management for live music, theater and television. With his extensive worldwide travel and broad knowledge of the facets of entertainment production, we look forward to Steve's contribution to our Touring/Event Logistics & Sales team. Please join us in giving Steve a warm welcome!
Steve may be reached at
stevepowell@aces-cargo.com.
Leave a Comment: